TRUSTED BY GOLF INDUSTRY EMPLOYERS around the world
Here is what our clients had to say...
We are delighted with the response from our campaign & the quality of candidate applying. Advertising with Golf Jobs has been very easy, the team have been very professional and have helped us reduce the amount of time spent on trying to find the right candidates.
Adrian Longstaff
Mizuno
I have just filled a position for an Assistant Greenkeeper from advertising our vacancy on Golf Jobs and I was delighted with the service that was provided by my account manager
Derrick Johnstone
East Berkshire Golf Club
I was very impressed with the offering at Golf Jobs, their turnaround in job opening to receiving good quality candidates interested in the Golf Industry as a career was excellent.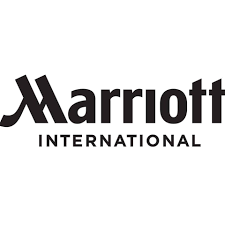 Rebecca Taylor
Marriott Hotel & Country Club - Breadsall Priory
We were looking to create a greenkeeping team for a new course, which we will be responsible for. This was the first time we had used Golf Jobs. We received a great amount of CV's from our advert but more importantly CV's that were relevant, and we are delighted to have made a hire plus have more CV's we are still looking at.
Fabian Maisonny
Turfgrass Agronomy & Services
Normally we try other online platforms to find clubhouse staff, but we decided to give Golf Jobs a try as we had noticed that they covered all vacancies for golf clubs. We were delighted that we managed to get 3 new bar/waiting staff from the advert we placed with them.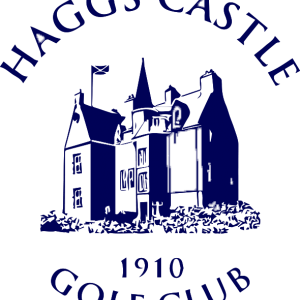 Tracey Morgan
Haggs Castle Golf Club
The biggest number of applications came through Golf Jobs by the closing date and included several who ticked all of the boxes and went on to the interview process. I would have no hesitation in using your service again. Thanks again for all of your team's efforts and enabling the club to run a good recruitment process.
Tom Gallacher
The St. Andrews Golf Club
I would highly recommend Golf Jobs for you recruitment needs. We were desperate for some greenkeepers and by using their Managed Talent Campaign we were able to fill the vacancies quickly. The team was very professional and only recommended the best candidates to make it to our shortlist.
Michael O'Brien
Woodcote Park Golf Club
We were very pleased with Golf Jobs who assisted in the successful recruitment of our general manager. Their package gave coverage through many advertising channels in addition to their contact base and resulted in a quality long list. Personal service and follow up from our account manager was excellent.
Graham Sturrock
Bothwell Castle Golf Club
In an extremely challenging market the assistance of Golf Jobs and their support in particular was crucial in us sourcing and hiring a suitable experienced greenkeeper.
Robert D. Fleming
Kilsyth Lennox Golf Club
From the outset, Golf Jobs provided me with industry specific intel with fast and efficient answers to all my questions. Golf Jobs is definitely the number 1 job board for attracting far reaching recruits looking for their next move and one that we could not have done ourselves. We have had a brilliant response for our PGA Club Professional vacancy and interviews start next week!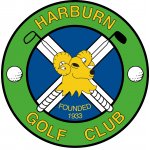 Louise Rattray
Golf Jobs has been the perfect platform to recruit with over the past twelve months, the process is incredibly easy as you are guided through everything by helpful and knowledgeable staff
Ryan Bezzant
This was my first time using Golf Jobs, it was very easy to use, all of the work is done for you. I was pleased to see my advert appear at the top of the Google search engine. Customer service was five stars.
Jon Worrall
We used Golf Jobs to carry out a Managed Talent Campaign for us to find an Assistant Greenkeeper. The team at Golf Jobs were professional, stayed in close contact, and presented us with some high-quality candidates. Every avenue of the greenkeeping recruitment market was explored including access to their database of passive and active contacts. Thank you for guiding us through the process.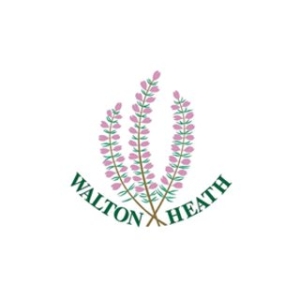 Michael Mann
Just wanted to say a massive thank you to Golf Jobs for helping us find the ideal candidate for the position of Clubhouse Manager at Nevill Golf Club. This was especially impressive considering how difficult it is to recruit hospitality staff in the current climate.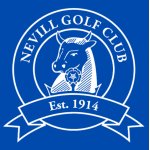 Andrew Smedly
We engaged with the team at Golf Jobs after three frustratingly unsuccessful recruitment campaigns; after an introductory call, we opted for the Featured Job Advert and we were delighted to immediately receive applicants for our Greenkeeping vacancy. The back-office system offered to us, made managing the process incredibly simple and we have now hired one of the candidates, referred to us by Golf Jobs. Undoubtedly, we will utilise their services again and I highly recommend this to any golf club, looking to attract quality candidates/applicants.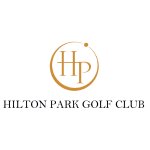 Andrew McIntyre
I would highly recommend Golf Jobs, great media coverage, fast accurate communication and quick job advert replies. Golf-Jobs.com obviously get your requirement to the market fast and effectively.

Ian Storie
Golf Jobs 'Managed Talent Campaign' service made the search for candidates so much more efficient. My Account Manager proved so valuable in finding the correct candidate for the position. Friendly and approachable with great advice to help me through the campaign. Without question, would be my first call when my next vacancy requires to be filled.
Martyn Huish
We are delighted with the response we received after using the 'Managed Talent Campaign' from Golf Jobs for a General Manager position. The team were very professional and have helped us reduce the amount of time spent on trying to find the right candidates. I would always use Golf Jobs moving forwards as it took away much of the stress from the recruitment process.
Brian Leask
Montrose Links
THE #1 WORLDWIDE GOLF INDUSTRY JOB-BOARD & CAREER SITE
We are proud of the support and level of service that we provide to every one of our clients.
We ensure that you receive the quality service that you deserve, whether you are:
An employer needing full support with your hiring, from job specifications, adverts to salary guidance
A small golf industry employer looking to fill a single position
A large industry employer with many vacancies across different parts of the business