Job was saved successfully.
Job was removed from Saved Jobs.
Director of Membership & Sales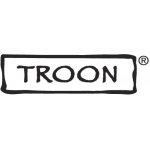 Austin, Texas, United States
---
Job Description
Develops and implements an annual sales plan that maximizes profitability for the facility and outstanding
quality service for customers.
Essential Duties:
Directs and manages all group, leisure, catering, banquet, recreation, and reservations sales activities
to maximize revenue for resort.
Prepares, implements, and compiles data for various reports such as annual sales plan, monthly sales
report, annual goals, sales and marketing budget, forecasts, etc.
Develops rates, group ceilings, and deployment strategies through review of competitive data,
demand analysis, and mix management.
Directs all advertising, public relations, and promotional activities.
Actively participates in sales presentations, property tours, and customer meetings.
Conducts various meetings such as staff, daily business review, and weekly strategic reservations and
yield management.
Administers ongoing sales training programs.
Implements policies and procedures for the Sales and Marketing Department, including compliance of
all company standards relating to quality of products and services.
Responsible for interviewing, hiring, training, planning, assigning, and directing work, evaluating
performance, rewarding, and disciplining associates addressing complaints and resolving problems.
Manages department members that may include, but is not limited to: Sales Manager Director,
Group Sales Group Sales Manager.
Assures that effective orientation and training are given to each new associate. Develops ongoing
training programs.
Monitors business volume forecast and plans accordingly in areas of manpower, productivity, costs
and other expenses.
Responsible for implementing and maintaining excellent service to achieve guest satisfaction.
Communicates any changes or new policies and procedures to the department.
Conducts staff meetings with subordinates.
Regular and reliable attendance.
Education/Experience:
Bachelor&rsquos degree (BA and one to two years related experience and/or training or equivalent
combination of education and experience.
Physical Demands:
Frequently talks and hears. Regularly walks, stands, sits and uses hands. Occasionally reaches with
hands and arms. Occasionally lifts up to 25 pounds.
Environment/Noise:
Occasionally works in outdoor weather conditions. Noise level is moderate.
Certificates/Licenses:
Job Knowledge, Skill, and Ability Preferences:
Ability to read and speak English may be required in order to perform the duties of the job (e.g. the
associates may be required to communicate with English speaking customers or co-workers, the
manuals for the equipment the associates may use are in English.
Knowledge of Microsoft Office applications and Delphi.
---
---
Scottsdale
,
Arizona
,
United States
Strategic solutions for today's golf businesses. Troon started as one facility in 1990 and has since grown to become the world's largest professional club management company. We provide services to 595+ locations and 645+ golf courses, while also managing various amenities, such as tennis, aquatics, fitness, food & beverage, lodging and more. We have grown our company by listenin...
---