Job was saved successfully.
Job was removed from Saved Jobs.
Director of Agronomy at PGA National Resort and Spa in Palm Beach Gardens at PGA National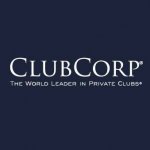 Palm Beach Gardens, Florida, United States
---
Job Description
PGA National Resort and Spa is searching for a Director of Agronomy to lead the successful operation of the Golf Course Maintenance Department and Clubhouse Grounds Maintenance.
About PGA National
Walk in the Footsteps of Golf Legends
Immaculately groomed fairways and fast greens have inspired championship play at PGA National since its opening in 1981. The famed 1983 Ryder Cup, decades of dramatic PGA Senior Championships, and years of exciting PGA Honda Classic challenges have made PGA National the site of many of golf's most memorable moments and famous players.
Championship Florida Golf
Five renowned courses, the Honda Classic, and the infamous Bear Trap. The challenges, the history, and the legends.
The Champion
One of the Best Golf Courses in the US
Do you have what it takes to conquer "The Champ?" Considered one of the toughest tests on the PGA TOUR, The Champion golf course at PGA National Resort is 7,045 yards of peril, with tricky South Florida winds constantly causing havoc, and seemingly tranquil water penalty areas lurking throughout — ready to strike down even the world's best golfers. Home of The Honda Classic and The Bear Trap, The Champion is a must-play on any avid golfer's list.
The Palmer
"The King" of Golf Courses at PGA National
Named after its legendary designer Arnold Palmer, this championship golf course is one of the more forgiving at PGA National Resort. It's also one of our most overall entertaining courses for players of all skill levels. There are plenty of opportunities for creative shot-making, and picturesque approach shots abound. Paired with a great series of finishing holes (including the stunning par 5 on the 18th), The Palmer golf course is all about risks/rewards and genuinely fun. Just like its namesake.
The Fazio
The Perfect Layout for Every Skill Level
Originally designed as a tribute to five-time PGA champion Walter Hagen, The Fazio golf course pairs classic architecture with modern advances. It's an ideal balance where single-digit golfers will be fully challenged, while those with higher handicaps are in for a great of entertaining resort golf. The par-5 4th hole — easily one of the most grueling and difficult of all of PGA National's 90 holes — is enough to make even a PGA TOUR pro blush.
The Estate
More Than Just a Great Course
Located five miles west of the main resort, The Estate may seem like a hidden gem among the courses at PGA National, but that's just the way our golfers like it! They appreciate the great mix of challenging and docile holes, generous fairways, and inviting greens, not to mention the beautiful practice facilities.
The Match
Perhaps the most highly-anticipated new golf course opening in the U.S. this year, Andy Staples' "The Match" is a golf course is a truly distinct golf experience that is destined to generate spirited conversation among golf course design enthusiasts for years to come, while also providing a canvas for players of all abilities to enjoy all the thrills of golf — albeit in a non-traditional setting.
The Match Course combines classic golf course design principles with a radical take on format. Here you'll get to experience a modern twist on the "Template" holes that inspired golden age golf architecture's foremost names including Seth Raynor, C.B. MacDonald and Donald Ross.
The Match's turfgrass is cut to fairway height across the entire playing area to place an emphasis on the ground game. Creative approaches and strategic chipping areas present multiple options for trajectory and strategy around the green. Hazards are minimal, with fewer than 20 natural rough-hewn, irregular-edged bunkers in play to keep things fun!
The Staple
"The Fun Little Nine" at PGA National
Brought to life by (and named for) the visionary golf course architect, Andy Staple, The Staple is 9 holes of pure, rollicking fun – with holes ranging from 60-130 yards and featuring a variety of unique undulations, funneling shots, and in some cases, difficult-to-reach shelves. Or as Golf.com so aptly puts it, "
JOB SUMMARY
Director of Agronomy
The Director of Agronomy is responsible for the successful operation of the Golf Course Maintenance Department and Clubhouse Grounds Maintenance.
The Director of Agronomy will partner with the individual Golf Course Superintendents and staff to implement agronomic programs, create consistency at the properties, assist with talent assessment and development, and promote cooperation among clubs and Superintendents. The Director of Agronomy will ensure a positive and safe working environment for our agronomy teams.
The Director of Agronomy works closely with the General Manager on capital improvement expansion projects, as well as the Head Golf Professionals to maximize the number of rounds of golf played by scheduling maintenance around Member play and outings to maximize efficiency.
DAY-TO-DAY
Work with each course to plan and implement staffing to ensure quality standards are achieved with high efficiency.
Work with each course in developing the Annual AG Plan and operating plan with club GM. Works on implementation of the plan to ensure cost containment.
Ensures all standards are being followed, including but not limited to: equipment repairs, equipment storage, chemical and fertilizer storage, and records, washing areas, restrooms, etc., to include cleanliness at each course.
Leads all course construction and renovation projects in their Region.
During site visits meets with Director of Golf as well as General Manager to gain their prospective on providing top notch conditions.
Ensures compliance with all applicable state and federal laws, OSHA rules and regulations, all rules and regulations relating to chemical and fertilizer applications, storage, and disposal, employee safety, public safety, etc.
Management of Employee Partner activities for DOGCM/Supt including but not limited to personnel recruitment, training, performance evaluations, discipline, and termination, etc.
Maintain knowledge of current and projected industry developments through continuous attention to industry periodicals and participation in relevant trade associations and organizations.
Perform routine inspection during site visits to confirm adherence to standards are being met. This to include shops and irrigation pump stations.
Communicate with leadership team of upcoming maintenance activities and issues that maybe occurring.
Key subject matter expert for Agronomy while working with others in F&B, Private Events, Membership, Accounting, Member Relations, Outings, etc.
Work with each club on budgeting and forecasting per company policies and timelines.
Assist at each club on the planning and implementation of the AG Plan, Budget, Capital Projects, Employee Partner retention, hiring, training, record keeping, cultural practices, communication with leadership team as well as membership, striving each day to make club better than the day before. Have knowledge of Audubon Certification program and needs to keep this moving forward.
Train and Implement Procedures for Golf Course Maintenance Staff.
Assign and evaluate performance of daily tasks.
Perform Chemical and Fertilizer applications.
Daily water management of Practices Greens, Tees, and Fairways.
Daily setup of course for member playability.
Manage daily employee projects.
Daily management of traffic control.
Daily evaluation of turf for wear, disease, moisture, cut quality, growth rate, etc.
Identify efficiencies and make recommendations.
Ensure that Three Steps of Service are followed by all Staff:
i. Warm welcomes- greeting members and guests in a professional manner upon interaction
ii. Magic moments- creating the more memorable experiences for members and guests during their visits and
iii. Fond farewells- sending the members and guests off with a positive experience.
Ensure all company policies, standards of operations, manuals, standards of conduct, safety rules, and policies against harassment are strictly followed by all staff and member/guests (including prompt intervention, investigation, and documentation).
Conduct performance evaluations of Golf Course Maintenance staff and crew as directed in a timely basis.
Provide appropriate feedback to staff, and recommendations to Senior Management regarding compensation, advancement, and training needs.
Determine appropriate personnel action (counseling, written warnings, suspension or termination) in the event of performance, attendance problems or violations of company policies coordinate with Human Resources, Legal, and Senior Management as necessary.
Assign and develop work-efficient schedules to meet staffing needs of Golf Operations and as warranted, recruit and hire staff to provide superior level of member services.
Develop relationships with members to promote golf activities.
Immediately address and resolve member/guest complaints.
Effective communication with staff, members, and Senior Management.
Ability to work well under pressure, coordinate multiple tasks, and attention to details.
Ensure that all direct reports adhere to Invited standards regarding dress code.
Conduct oneself in a professional manner and always maintain a professional image.
ABOUT YOU
Bachelors Degree, in related field, preferred
2 or 4 year turfgrass degree required
Minimum of 5 years with multi-course responsibility
Proven leadership and coaching skills
Proven track record in guiding, mentoring and motivating a team
Outstanding written and interpersonal communication skills
Experience with high salts/bicarbonate water a plus but not required.
Experience with heavy soils
Construction and/or renovation experience a plus.
Valid Pesticide Applicators license for one of the states in region or ability to obtain it within 120 days.
Strong Agronomic, financial, written/oral communication skills, working knowledge of Excel, Word, Power Point and social media
Bilingual (English – Spanish) communication ability preferred.
Anticipated Compensation
Base Pay $200,000 Based On Experience + Bonus Opportunity
Have more questions, Super excited about the opportunity? Email your resume to our Regional Agronomy Director:
[Register to View]
Invited is an Equal Employment Opportunity Employer / Invited participates in E-Verify. This job post is intended to describe the general requirements for the position. It is not a complete statement of duties, responsibilities, or requirements. Other duties not listed here may be assigned as necessary to ensure the proper operation of the Club.
---
---
Dallas
,
Texas
,
United States
ClubCorp is a dynamic lifestyle company that brings people together through extraordinary experiences, impeccable service and opportunities to build meaningful relationships. As the largest owner and operator of private clubs, they take pride in creating vibrant communities where everyone is welcome and every day is a celebration at more than 200 golf and country clubs, city clubs and stadiu...
---