Job was saved successfully.
Job was removed from Saved Jobs.
Tennis Professional in Rancho Mirage at Mission Hills Country Club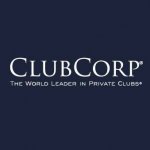 Rancho Mirage, California, United States
---
Job Description
Tennis Professional
Provide the Three Steps of Service to the Members and guests of the club. Organize tennis clinics and private lessons that encourage participation in the Clubs tennis activities. Promote tennis memberships to all potential prospects. Act as the Clubs Tennis Ambassador to enhance the value of the Club. Reports directly to the Director of Racquet Sports/or Head Tennis Professional.
Day to Day:
Assist the members with all tennis needs and ensure tennis policies are being followed.
Teach private or group tennis lessons/drills.
Schedule, administer and promote leagues, round robins, drop-in, ladders, tournaments, and all other events as applicable.
Develop and promote tennis clinics, private lessons, adult, junior and senior programs.
Call new members to conduct a tennis orientation into the facility and programs available.
Maintain courts in a professional manner and ensure that the environment is safe for all those who use the facility.
Maximize the Clubs tennis facilities to reduce attrition and attract new members.
Responsible for seeing that daily assignments are completed in their respective areas, to meet Club standards and as communicated in the Star Service FOCUS expectations (i.e. orderly/organized work areas, straighten/arrange furniture/equipment, picking up trash/debris, etc.).
Assist fellow Employee Partners, Members, and guests to ensure delivery of the 3 steps of service without being directed. Be aware of team members and the environment and participate as a member of the team.
Notify supervisor of Member/Guest complaints at the time they occur. Rectify, practicing service recover, any complaints as soon as possible.
Must be able to interact with Members/Guests professionally, helping them with changes and last-minute requests as needed.
All the other stuff we do:
Because of the fluctuating demands of the companies operation, it may be necessary that each Employee Partner perform a multitude of different functions therefore, as an essential part of your position, you will be expected to help others when the occasion arises, just as other Employee Partners are expected to help you. Accordingly, you may be expected to perform other tasks as needed or as directed.
Attend Club functions and tennis committee meetings.
Adhere to all the various company, club and department written mandatory standards of operations, policies and procedures, manuals, memos, oral instructions, etc., all of which go to make up the essential functions of the job.
Ability to communicate effectively with proper grammar.
Ability to work well under pressure, coordinating multiple tasks at any given time ability to focus attention on detail.
Responsible for maintaining good conduct and safe working habits while in all areas, including the kitchen, and assuring that others are acting safely.
Attendance at daily line-up and participating as requested.
Wearing a clean and neat uniform that follows ClubCorp and your property uniform standards daily.
Minimum of 2 years as a Tennis Professional.
High School Diploma or equivalent required. College degree preferred
USPTA certification required
Required tennis instruction training
---
---
Dallas
,
Texas
,
United States
ClubCorp is a dynamic lifestyle company that brings people together through extraordinary experiences, impeccable service and opportunities to build meaningful relationships. As the largest owner and operator of private clubs, they take pride in creating vibrant communities where everyone is welcome and every day is a celebration at more than 200 golf and country clubs, city clubs and stadiu...
---