Job was saved successfully.
Job was removed from Saved Jobs.
1st Assistant Golf Professional at Dominion Valley Country Club in Haymarket at Dominion Valley Country Club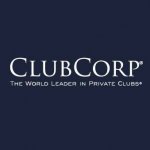 Haymarket, Virginia, United States
---
Job Description
We are Invited.
At Invited, work feels like play, as you build relationships with your team and meet Members from all different backgrounds. Every time you step foot in your Club, you can create magic moments and enrich lives. So, join us and be a part of a fun, fast-paced, high-impact group of talented people. We are passionate about bringing people together and about bringing out the very best in life.
Invited reflects our proud history of inclusiveness and captures our welcoming spirit. Our unprecedented collection of more than 200 golf and country, city, and stadium clubs share a common goal- building relationships and enriching lives. The time has come to build on our traditions and write new chapters. We welcome you to join us.
Invited. Where You Belong.
Haymarket's Premier Family Country Club
An elegant lifestyle, world-class amenities, and an endless array of opportunities to spend time with your family and friends. Nestled within a magnificent Arnold Palmer Signature golf course, Dominion Valley Country Club offers something special for your entire family. Whether playing an early round of golf, a game of tennis, or enjoying an afternoon swim, Dominion Valley Country Club invites you to enjoy a lifestyle of privacy, luxury, and relaxation.
Golf at Dominion Valley Two Visions of Arnold Palmer
Members at Dominion Valley enjoy access to 36 holes of Arnold-Palmer-designed world-class golf. Extensive programming for private and group lessons and social events enable players of all ages and skill levels to make the most of these remarkable courses.
An Arnold Palmer Signature Course
Classic Palmer: wide fairways, strategically placed bunkers, and impeccable greens providing members with a challenging, visually attractive and enjoyable golf experience set against the beautiful Bull Run Mountains.
Regency
Members at Dominion Valley also enjoy access to our sister club's Arnold Palmer-designed course right next door, a slightly faster round popular with Members of all ages.
JOB SUMMARY
1st Assistant Golf Professional. The position will assist in daily golf operations to include pro-shop and outside services. supervise all non-exempt golf, pro-shop and outside services staff drive revenue and programming efforts control assets promote the game of golf (including lessons and selling and managing tournaments) oversee merchandising and provide the Three Steps of Service to Members and Guests of the Club to ensure an exceptional golf experience.
WHY INVITED
World's Largest Network of PGA Professionals and Golf Courses.
Private Country Clubs in family focused environments.
Work/Life Balance.
One Weekend Off Per Month
Medical, Dental, 401k.
Competitive Pay.
PGA Dues Paid.
Additional career and earnings growth.
No limit on earnings potential.
We provide scheduling, booking, and student management software for free.
We provide in an increasing number of locations and teaching technology for free.
We provide a full marketing platform to grow coach presence and business with a proven track record for creating engagement and increased earnings.
We have standard programming with a full marketing pack for junior and adult learners.
We offer autonomy for customizable programming and individual learning.
Local and national marketing teams to assist coaches promoting and growing their businesses.
Aggressive on-boarding pack to get coaches up to revenue speed quickly.
Our Pros are paid to play golf with members and prospects.
Upward mobility in the world's largest network.
DAY-TO-DAY
Train and Implement Procedures for Golf and Pro Shop Attendants, and Outside Services Staff to follow in order to:
A. Provide friendly customer service and respond to member concerns
B. Properly check in golfers, control tee times, including walk-ups and pairings, and collecting guest fees
C. Maintain orderly outside services (i.e., staging areas, range and golf cart storage) and
D. Ensure that Three Steps of Service are followed by all Staff:
i. Warm welcomes- greeting members and guests in a professional manner upon check-in
ii. Magic moments- creating the more memorable experiences for members and guests during their visits and
iii. Fond farewells- sending the members and guests off with a positive experience.
Ensure all company policies, standards of operations, manuals, standards of conduct, safety rules, and policies against harassment are strictly followed by all staff and member/guests (including prompt intervention, investigation, and documentation).
Conduct performance evaluations of Golf, Pro Shop, and Outside Services Staff on a timely basis, provide appropriate feedback to staff, and recommendations to Senior Management regarding compensation, advancement, and training needs.
Determine appropriate personnel action (counseling, written warnings, suspension, or termination) in the event of performance, attendance problems or violations of company policies coordinate with Human Resources, Legal, and Senior Management as necessary.
Assign and develop work-efficient schedules to meet staffing needs of Golf Operations, Pro Shop, Outside Services, and Clubs repair business, and as warranted, recruit and hire staff to provide superior level of member services.
Profit/Loss responsibility for merchandise in Pro Shop assist with budgeting plan and maintain inventory levels implement inventory control and counting procedures for staff to follow to ensure constantly stocked items establish standards for merchandise display, pricing, and promotions to be followed by golf shop attendants to encourage sales and address member orders.
Develop and ensure that operational standards are followed by Golf and Outside Services Staff regarding staging areas, driving range, and golf cart storage.
Develop relationships with members to promote golf activities.
Immediately address and resolve member/guest complaints.
Effective communication with staff, members, and Senior Management.
Ability to work well under pressure, coordinate multiple tasks, and attention to details.
Ensure that all direct reports adhere to Invited standards regarding dress code.
In the event of the Director of Golf/Head Golf Professionals absence, supervise and manage all aspects of Clubs Golf department.
Be informed of and promote all Club activities and services, including selling and managing tournaments, and other special events (scheduling, directing, and utilizing staff to perform necessary functions to provide successful tournaments and special events).
Direct and guide staff, according to Invited and PGA Standards to promote golf clinics, private lessons, and adult, junior and senior programs, and assist, as necessary, to ensure member satisfaction and that Club Standards are met. Also have the ability to teach and provide instruction.
Organize and promote all Club Tournaments and other special events/functions at the Club. Manage the handicap program.
Develop relationships with Members by participating in events and one on one, including playing golf, as needed for player development.
Manage the pro-shop, outside services, including practice facility, and all golf operations.
Conduct oneself in a professional manner and maintain a professional image at all times.
ABOUT YOU
PGA PGM Associate Program Level 3 or Member.
College degree preferred, High school diploma, GED, or equivalent required.
Customer service experience. Expanded Golf Knowledge Required.
Proven track record of team management, organizational and coaching skills.
Experience with tee sheets and inventory systems.
Diplomatic team player able to foster relationships with Members, Employee Partners, and Guests
Have more questions, Super excited about the opportunity? Email your resume to our Recruiting Manager:
[Register to View]
[Register to View]
Have more questions? Check out our 
Invited is an Equal Employment Opportunity Employer / Invited participates in E-Verify. This job post is intended to describe the general requirements for the position. It is not a complete statement of duties, responsibilities, or requirements. Other duties not listed here may be assigned as necessary to ensure the proper operation of the Club.
---
---
Dallas
,
Texas
,
United States
ClubCorp is a dynamic lifestyle company that brings people together through extraordinary experiences, impeccable service and opportunities to build meaningful relationships. As the largest owner and operator of private clubs, they take pride in creating vibrant communities where everyone is welcome and every day is a celebration at more than 200 golf and country clubs, city clubs and stadiu...
---