Job was saved successfully.
Job was removed from Saved Jobs.
Regional Director, IT Business Solutions – Head of Asia IT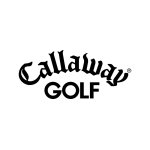 Carlsbad, California, United States
---
Job Description
Callaway Golf Company is a leader in total performance, premium golf equipment and active lifestyle products while also being a great place to work! We are passionate and push the limits of innovation. We dare to be great while acting with integrity and respect. We stay hungry, yet humble. All while having fun and making golf enjoyable for everyone!
Our company is a blend of experience and diverse backgrounds, and our leaders have a strong history of building and selling successful initiatives. We are working to build a truly groundbreaking company, and we want top-notch people to join us in that mission.
Job Overview
The Regional Director, IT Business Solutions – Head of Asia IT is a leadership position responsible for ERP, eCommerce, infrastructure and support services for the Callaway Brands in Asia. This position will collaborate with business leaders in Japan, Korea and China to identify solutions to business needs, leveraging technology to add value to the company.
Must have superior business relationship skills and functional knowledge with change management experience. Our company is going through a technology evolution and this role will be key to many of these initiatives. This role will need to be a strong team leader who can develop their own resources while building strong cross-team collaboration and solutions. Team will include analyst resources, admins, and will be accountable for leading creative solutions with a sense of urgency to deliver value.
ROLES AND RESPONSIBILITIES
Coordinate business goals and technology demands across the Asia region.
Provide insight into technology solutions to leaders in all brands and countries in Asia
Provide support for business needs in all areas of the company including ERP, eCommerce, Retail systems and IT infrastructure support including PC, Phones and Server support.
Collaborate with a global IT organization and be an advocate for regionally priorities and needs.
Manage the requirement gathering, project tracking, issue tracking and testing of all solutions, which will be delivered to the business groups.
Prioritize resources and projects in support of business value and corporate objectives.
Work in collaboration with the Corporate IT team resources for delivery of solutions including ERP, eCommerce, Retail systems, IT infrastructure and helpdesk services.
Ongoing evaluation of direct staff for required skills and experience.
Manage internal/external resources as "virtual" project teams.
Prioritize resources and projects in support of business value and corporate objectives.
Ongoing evaluation of direct staff for required skills and experience.
An active change agent within the organization challenging the team and business to improve and excel.
TECHNICAL COMPETENCIES (Knowledge, Skills & Abilities)
Extremely strong project management skills
Strong Business and IT leadership with proven experience influencing others.
Expertise in business application systems and other technical solutions
Understanding of business processes to facilitate conversations about best practices
Excellent management and leadership skills: people, process and technology.
Demonstrated achievement in developing and maintaining business partnership at all levels and from varying cultures around the world.
Diverse background with broad knowledge of solution platforms, custom development, package implementations to work on highly complex projects.
EDUCATION AND EXPERIENCE
Bachelor's degree.
Superior knowledge of Business process and the application of technology
Minimum 5 years supporting multinational organization in at least two of the following countries Japan, Korea and China.
Minimum 8 years of any integrates system or large system functional experience
Minimum 5 years of managing a team providing IT solution delivery and day-to-day end user support.
Callaway Golf is an Equal Opportunity Employer.
#LI-CS1
---
---
Carlsbad
,
California
,
United States
Our Brand Callaway was founded on the bold principle of creating demonstrably superior and pleasingly different golf products. That approach, coupled with a commitment to doing work we are proud of, has catapulted the company to a global leader in golf equipment and services. Creating innovative, high-performance golf equipment is a perpetual challenge. It demands a relentless commitment to be th...
---