Job was saved successfully.
Job was removed from Saved Jobs.
Callaway Custom Fitter - Canada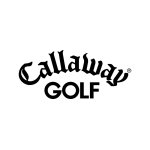 ---
Job Description
Callaway Golf Company is a leader in total performance, premium golf equipment and active lifestyle products while also being a great place to work! We are passionate and push the limits of innovation. We dare to be great while acting with integrity and respect. We stay hungry, yet humble. All while having fun and making golf enjoyable for everyone!
Our company is a blend of experience and diverse backgrounds, and our leaders have a strong history of building and selling successful initiatives. We are working to build a truly groundbreaking company, and we want top-notch people to join us in that mission.
JOB OVERVIEW
The Callaway Custom Fitter is responsible for conducting product fitting days and facilitating a great customer experience for a product demo and/or fitting day from start to finish and building enthusiasm for our Company's products. The role also requires setting up and taking down marketing and product displays at each event. Incumbent may work an event with the Outside Sales Representative ("OSR") present, or independently as directed by the OSR. The Callaway Custom Fitter will educate consumers on the features, advantages and benefits of Callaway Golf and Odyssey products at customer sponsored events. This is a part-time and seasonal position, with a varied schedule. Must be available to work scheduled weekdays including weekends during the golf season in the assigned territory. The typical event day is 5-6 hours on a Saturday or Sunday.
ROLES AND RESPONSIBILITIES
Fitting Day Events
Support the goals of the Customer's event and deliver a great consumer experience.
Set up and take down all displays and equipment and ensure each event is uniform in set up per Callaway's Product Fitting protocol and for the fitting process.
Ensure that fitting carts, tents, wind blades and table skirts are present and presentable as well as up to date at each event.
Inventory and/or update Fit Cart.
Effectively communicate advantages of the full line of Callaway Golf Company products to consumers.
Conduct customer fittings using Callaway's fitting protocol, launch monitor and other provided tools.
Run and train on Odyssey Fits Tool and apply selling techniques.
Provide personalized product specifications to consumers.
Communicate with OSR about accomplishments and challenges as well as share and solicit lessons learned from each event.
TECHNICAL COMPETENCIES (Knowledge, Skills & Abilities)
Golf knowledge, golf club fitting knowledge, as well as use of a launch monitor is preferred.
Understanding of golf retail business (green grass or off-course) preferred.
Must be able to fully present the Callaway product line; knowledge of past Callaway products is preferred.
Successful completion of all Callaway University Product and Fitting Training Modules
Able to learn characteristics and distinguishing features and benefits of company products and fitting concepts required.
Must possess communication skills to present technical ideas and facts to a diverse audience of consumers and customers. Must present information in a manner consistent with Callaway standards.
Excellent customer service.
Excellent verbal and written communication skills.
Able to influence situations and people in a positive manner.
Demonstrated leadership and professionalism.
Geographic knowledge of territory is preferred.
Must maintain a valid driver's license and proper insurance for resident province.
Driver's record must meet authorized driver criteria for the company
EDUCATION AND EXPERIENCE
High school diploma or GED
One year of successful retail / golf shop selling experience preferred
Golf club fitting experience preferred
Callaway Golf is an Equal Opportunity Employer.
---
---
Carlsbad
,
California
,
United States
Our Brand Callaway was founded on the bold principle of creating demonstrably superior and pleasingly different golf products. That approach, coupled with a commitment to doing work we are proud of, has catapulted the company to a global leader in golf equipment and services. Creating innovative, high-performance golf equipment is a perpetual challenge. It demands a relentless commitment to be th...
---