Job was saved successfully.
Job was removed from Saved Jobs.
Senior Software Engineer - Mobile Tech Lead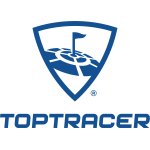 ---
Job Description
ABOUT US
Toptracer Technologies have users and viewers all over the world. Our mission is to help people enjoy the wonderful game of golf even more by tracing contributions to TV and driving range technology. Our range technology is used in 29 countries and the broadcast is aired over 200 times every year. All of our products are developed, tested and deployed from our R&D office in Mörby Centrum, Stockholm.
THE ROLE
We want to strengthen our Toptracer Range Mobile App team with a Senior Software Engineer and Technical Lead. TRCA is responsible for developing new features and maintaining our app with a growing userbase with millions of users all over the world. The App is used by the range guests when they visit a Toptracer bay. Our users are able to follow the trajectories and statistics of their play via the app.
As a Technical Lead, we believe that you find motivation and joy in building unique mobile apps used by millions of users around the world. The goal is to grow the userbase and make our existing users enjoy the app even more with new features designed to make golf practice fun and intentional. You will work close to our product managers to create our technical vision and with the team to secure that we are working on the right solutions. The teams are agile and switch ways of working suitable for the tasks.
TECH STACK
Java | SQL | AWS
BONUS COMPETENCE
Scala | Swift | Kotlin

POSSIBILITIES
Join the revolution of how golf is perceived and played all over the world.
Involvement in fundamental decisions of the architecture of app and backend.
Create mobile apps used by millions of people.
Help guide and mentor fellow developers on making the right technical decisions for the health of the project.
Provide feedback and guidance to Product and Project Managers around the different levels of complexity and scope of different technical solutions.
Be hands-on coding when necessary to support the team and its goals.
Collaborate with other like-minded developers, on a mission to create a unique product that captures golfers' imagination.
Contribute to the full life-cycle of the product, from idea to implementation, and support post-release.
Enjoy our "Live-with-the-product" sessions where we try the latest improvements and get better at playing golf (previous skill or knowledge in the sport is not required).

WE BELIEVE YOU HAVE
Hands-on experience delivering mobile apps on AppStore and Google Play.
Previous experience in driving architectural decisions and leading teams of engineers.
Worked with mobile apps with a strong backend component and led teams and projects from a technical standpoint.
A caring attitude, showing your kindness, empathy and charitable assumptions.
An edgy spirit, capable of being bold and brave and showing curious intelligence to push the limits of what's possible.
A passion for excellence and strive to deliver "best-in-class" experiences.
A collaboration mindset, being flexible and agile, always evolving and progressing as part of one team.
Interest in participating in a FUN work environment, with smiles, laughter, high-fives and fist bumps.

MORE ABOUT US
Workplace
We value fully engaged associates that come to work not because they have to but because they enjoy the work that they do and the colleagues they have. We strive to create a diverse and inclusive work environment where everybody can contribute their best. We provide opportunities for people to meet during our Breakfasts, After Work events, or our Golf simulator at the office.
Culture
Our culture is driven by our mission to create moments that matter for everyone and our values for Caring, One Team, Fun, Excellence and Edgy Spirit. If you want to learn more about them visit: Core Values | Topgolf.
Flexibility
We believe in personal responsibility, so we try to accommodate everyone's needs. We have flexible working hours and locations to help our teams do their best work.
Application process
Our application process for interviews, currently all held remotely, consists of:
30-45min video interview/presentation of Toptracer
45min-1hr interview with Team Manager
1hr Technical interview with a domain expert
1hr interview with 2 members of the team
The position is permanent and full-time, located at our office in Danderyd. Hit the link at the bottom of the page to read more about the team.

We hope to hear from you soon!
Social media
Additional information
Remote status

Temporarily remote
---
---
Danderyd
,
Stockholm
,
Sweden
Want to revolutionize golf? Toptracer Technologies have users and viewers all over the world. Our mission is to help people enjoy the wonderful game of golf even more with contributions to TV and driving range technology. All of our products are developed, tested and deployed from our R&D office in Mörby Centrum, Stockholm. Connect with us to be a par...
---