Job was saved successfully.
Job was removed from Saved Jobs.
First Assistant Superintendent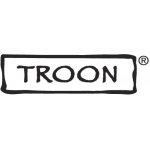 Lubbock, Texas, United States
---
Job Description
As a key member of the property&rsquos golf course maintenance team, the Assistant Superintendent reports directly to the Golf Course Superintendent and assists with the day-to-day oversight of the maintenance and agronomic practices of the golf course and adjacent grounds, including but not limited to the clubhouse landscaping and maintenance complex.
Reports to: Superintendent
Supervises: Groundskeepers, Irrigation Tech, Crew Forman, Spray Tech, and 2nd Assistant Superintendent
Classification: Full Time
Pay Range: $60,000+ (based on experience
Job Knowledge, Core Competencies and Expectations:
&nbsp
Knowledge of tools, methods and materials used in grounds and golf course construction, landscaped area maintenance work and building maintenance and improvement.




&nbsp

Operate trucks and light motorized equipment.




&nbsp

Knowledge of agronomy, turf grass science and the rules of golf.




&nbsp

Working knowledge of basic electricity and hydraulics related to an irrigation system, including automatic valves and controllers and various types of pumps and pumping systems.




&nbsp

Knowledge of and ability to perform required role in emergency situations.
Position Responsibilities:
Oversees and performs ongoing course maintenance activities including project and irrigation management.




&nbsp

Completes minor repair on equipment.




&nbsp

Operates and maintains equipment.




&nbsp

Maintains equipment inventory.




&nbsp

Trains personnel in ongoing course maintenance activities.




&nbsp

Selects, trains, supervises, schedules and evaluates assigned personnel.




&nbsp

Maintains parts and supplies inventory.




&nbsp

Assists in the development of equipment purchase specifications.




&nbsp

Performs safety orientation and ongoing safety training for all department staff.




&nbsp

Supervises Maintenance Shop and runs operations in the absence of the Superintendent.




&nbsp

Attends staff meetings.




&nbsp

Performs other appropriate tasks assigned by the Superintendent.
Education and/or Experience:
&nbsp
Three years of experience in the maintenance, operation or management of a golf course and related facilities and equipment, including one year of supervisory experience.




&nbsp

Undergraduate college study in turf agronomy or golf course maintenance desirable.
---
---
Scottsdale
,
Arizona
,
United States
Strategic solutions for today's golf businesses. Troon started as one facility in 1990 and has since grown to become the world's largest professional club management company. We provide services to 595+ locations and 645+ golf courses, while also managing various amenities, such as tennis, aquatics, fitness, food & beverage, lodging and more. We have grown our company by listenin...
---