Job was saved successfully.
Job was removed from Saved Jobs.
Maintenance House in Hattiesburg at Sequoia Golf Canebrake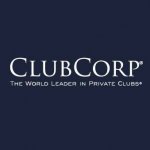 Hattiesburg, Mississippi, United States
---
Job Description
House Maintenance
The House Maintenance position is responsible for maintaining the clubhouses in excellent condition through regular maintenance and expedient repair.
Maintain an aesthetically desirable and safe club environment, which meets the expectations the GM, Department Heads and Club Members.
Responsibilities
Perform facility maintenance and housekeeping repairs including, but not limited to: electrical, plumbing, HVAC systems, building equipment, carpentry, special projects, and other related areas
Job Requirements
3 years in the general maintenance field
Must be able to multi-task and complete tasks/projects in an efficient and timely manner
Must be able to work any day of the week based upon club needs and activity
High School Diploma Required
Certifications in HVAC, Electrical and Plumbing a plus
Indoor and outdoor environment
---
---
Dallas
,
Texas
,
United States
ClubCorp is a dynamic lifestyle company that brings people together through extraordinary experiences, impeccable service and opportunities to build meaningful relationships. As the largest owner and operator of private clubs, they take pride in creating vibrant communities where everyone is welcome and every day is a celebration at more than 200 golf and country clubs, city clubs and stadiu...
---