Job was saved successfully.
Job was removed from Saved Jobs.
Scotty Cameron | Administrative Assistant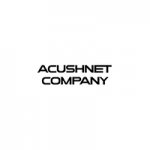 San Marcos, California, United States
---
Job Description
Titleist, golf's symbol of excellence, is the game's leading performance equipment brand, having earned the overwhelming trust of tour professionals, club professionals, competitive amateurs and dedicated golfers worldwide. The Titleist golf ball embodies superior performance, innovative design and technology, precision manufacturing and unmatched quality. Titleist is the unequivocal #1 ball in golf and has been for over 70 years—and still counting. Titleist also has an unwavering commitment to design and develops the best- performing clubs in the game to support a leading club fitting and trial platform to maximize dedicated golfers' performance experience. Titleist golf gear, comprised of golf bags, headwear, travel gear, accessories, and golf glove, also delivers the performance and quality excellence promised in every product that bears the Titleist script.
Job Title : Administrative Assistant
Location : San Marcos, CA
Salary range: $18 - $22.63 per hour, plus bonus eligibility
Summary:
Receive or greet all visitors, customers or players and answer all incoming telephone calls to the main line of the Scotty Cameron Studio. Assist in various miscellaneous administrative tasks as assigned. The Receptionist is the first business contact people meet when coming into the organization and Scotty Cameron's progressive architectural office space. It is an expectation that the receptionist maintains a calm, courteous and professional demeanor at all times.
Requirements:
High School diploma or equivalent. College Degree highly preferred.

Minimum of (2) years general office experience and/or customer service experience or equivalent combination of both.

May sit for long periods of time

.

Intermediate MS Office skills including Word and Excel as well as AGS.

Strong phone skills (polite, responsive, assured), multi-task capable, adaptable, and quick learner

.

In order to do the job successfully one must possess the following qualities: attentive, well-groomed appearance, display initiative, loyal, mature, respect for confidentiality and discretion, a positive attitude and dependability

.

At times, the job may be stressful due to interaction with many different people with different types of personalities and being expected to perform multiple tasks quickly

.
Responsibilities:
Answer main phone line and transfer incoming calls to appropriate department or associate. Check main line's voicemail periodically throughout the day and ensure calls are forwarded on as appropriate. Process mail (incoming and outgoing) and log all outbound packages.

Greet visitors, customers, and players to company and direct them to the appropriate department or associate. Ensure facility agreements are completely filled out and file as appropriate. Maintain Putter Studio appointment calendar. Send email confirmations of appointments to all required to know and include any pertinent information needed in the appointment (i.e. client information etc.) Review all packing slips for incoming shipments, verify PO Number, quantities and that signatures are accurate. If inaccurate, trouble shoots to determine the issue(s). Maintain up to date filing system to account for the packing slips and any issues resolved. Process Tour Orders, which include confirming correct delivery address, correct account numbers and that correct FedEx tracking numbers are filled in. Close out orders in the computer and send appropriate information to Loker.

Assist Customer Service and all department managers with various tasks and projects as needed and directed.

Responsible for ordering all office supplies, maintaining a clean and efficient storage room and inventory for all packaging.

Maintain organization and cleanliness of entire entry area, including reception desk and entire first floor of the putter studio.
To Apply:
Candidates meeting the qualifications listed above are invited to submit their resume along with salary requirements via the apply button for this job at: https://employment.acushnetgolf.com/ and must submit a resume in "MS Word Form ONLY" in order to be considered.
---
---
Massachusetts
,
United Kingdom
About Acushnet Company Acushnet Company was founded in 1910 as a partnership named Peabody, Young & Weeks, but quickly changed its name to the Acushnet Process Company after the town of Acushnet, MA and the process of designating the Guayule shrub's sap to make rubber. The company was originally in the business of processing rubber for sale to various businesses, including the...
---