Job was saved successfully.
Job was removed from Saved Jobs.
Receptionist/Department Assistant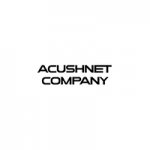 Carlsbad, California, United States
---
Job Description
Titleist, golf's symbol of excellence, is the game's leading performance equipment brand, having earned the overwhelming trust of tour professionals, club professionals, competitive amateurs and dedicated golfers worldwide. The Titleist golf ball embodies superior performance, innovative design and technology, precision manufacturing and unmatched quality. Titleist is the unequivocal #1 ball in golf and has been for over 70 years—and still counting. Titleist also has an unwavering commitment to design and develops the best- performing clubs in the game to support a leading club fitting and trial platform to maximize dedicated golfers' performance experience. Titleist golf gear, comprised of golf bags, headwear, travel gear, accessories, and golf glove, also delivers the performance and quality excellence promised in every product that bears the Titleist script.
Job Title: Department Assistant / Receptionist
Location : Carlsbad, CA
Summary:
Manages the administration of a variety of tasks for the Sales Operations and Human Resources areas. Acts as the buildings primary Receptionist greeting guests, scheduling appointments, answering, and routing phone calls accordingly and coordinating with vendors and delivery staff. Provides back-up support for other Administrative Assistants as required to ensure smooth business operations.
Responsibilities:
Primary responsibility to serve as the first point of contact for all guests entering the building. Must always exhibit the highest level of professionalism to maintain and build customer relationships through exceptional service experience. Greets clientele, sees guests are escorted to appropriate place, provides directions, schedules conference rooms, and uses Lotus notes to manage calendars and send invitations. Assists in the set-up of meeting rooms, including audio/visual equipment, furniture configuration, and food/beverages according to the daily schedule.

Manages administrative duties for Sales and Customer Service initiatives including compiling daily phone metric reports and processing mail room and shipment requests. Provides back up support for processing order entry into AGS for National customer accounts and seasonal billing of club partner programs.

Supports Marketing and Custom Fitting departments with administrative support for order entry, sales meeting and PGA show samples and displays and assists in the coordination of merchandise materials shipments.

Assists in, maintaining confidential and up to date personnel files, coordinating interviews, communicating information to candidates, editing job ads, and posting them in several required areas, and compiling new hire orientation materials. Monitors the Oracle transaction process daily to ensure timely approvals.

Communicates appropriately with Oracle approvers to expedite transactions as needed. Assists in solving transaction approval issues and assigning alternate approvers.

Manages the sign in and out of employee rental club program and ensures all inventory is returned on time and accounted for. Manages the weekly tee time reservations for employee golf benefit program ensuring that contractual obligations are being met by both the courses and associates.

Receives and distributes daily company mail. Prepares all administrative Fed Ex packages providing senders with conformations of deliveries. Manages associate ticket sales for various attractions (benefit perks) maintains through accounting of them and repurchases as needed. Will order various office supplies and generate PO's working closely with Finance to provide necessary documentation and to help research any discrepancies. Manage and handle special projects assigned.
Requirements:
High School Diploma or equivalent required. College Degree highly preferred.

A minimum of one (1) year experience in a client facing role with administrative related duties.

Must have a strong level of expertise, proficiency and aptitude with technology and ability to quickly adapt to new technology to make administrative tasks and service more efficient.

Proven advance skill level with Microsoft Office (Word, Excel, and PowerPoint).

Previous experience working with an ERP system preferred.

Lift/carry 10-20lbs periodically.
Salary range: $18 - $23 per hour, plus bonus eligibility
To Apply :
Candidates meeting the qualifications listed above are invited to submit their resume along with salary requirements via the apply button for this job at: https://employment.acushnetgolf.com/ and must submit a resume in "MS Word Form ONLY" in order to be considered.
Acushnet Company is an equal opportunity employer. All qualified applicants will receive consideration for employment without regard to race, religion, color, national origin, sex, sexual orientation, age, status as a protected veteran, among other things, or status as a qualified individual with a disability. EEO Employer/Vet/Disabled. Acushnet Company offers competitive salaries to commensurate with experience and a comprehensive benefit package consisting of medical & dental; 401(k) savings plan; tuition assistance; life & disability insurance; vacations/holidays; on site wellness programs / facility; etc. and generous product discounts.
---
---
Massachusetts
,
United Kingdom
About Acushnet Company Acushnet Company was founded in 1910 as a partnership named Peabody, Young & Weeks, but quickly changed its name to the Acushnet Process Company after the town of Acushnet, MA and the process of designating the Guayule shrub's sap to make rubber. The company was originally in the business of processing rubber for sale to various businesses, including the...
---