Job was saved successfully.
Job was removed from Saved Jobs.
Desktop Administrator (Interim)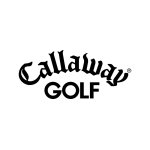 Fort Worth, Texas, United States
---
Job Description
Callaway Golf Company is a leader in total performance, premium golf equipment and active lifestyle products while also being a great place to work! We are passionate and push the limits of innovation. We dare to be great while acting with integrity and respect. We stay hungry, yet humble. All while having fun and making golf enjoyable for everyone!
Our company is a blend of experience and diverse backgrounds, and our leaders have a strong history of building and selling successful initiatives. We are working to build a truly groundbreaking company, and we want top-notch people to join us in that mission.
JOB OVERVIEW
The Desktop Administrator will be responsible for serving as a primary interface for all IT support services for internal customers and Callaway Golf. The goal of this position is to provide user support of computer-based systems to maximize reliability, performance and availability to meet the business objectives. This position will be the customer resource for providing technical support in activities associated with identification, prioritization and resolution of issues within the computer environment at Callaway Golf.
ROLES AND RESPONSIBILITIES
Perform basic computer operational maintenance which includes ability to install, setup, configure, troubleshoot, and optimize computer systems and components.
Support and maintain strategic desktop solutions that promote cost savings to the company for desktop and helpdesk support.
Proactively communicate with business partners to establish, grow and enhance collaborative relationships.
Consistently demonstrate professional and superior customer service and interpersonal skills.
Proactively maintain accurate records of all support issues logs and asset information to ensure department standards are met.
Actively participate in technical projects for assigned area of support which will include computer and application upgrades, installs, and setups.
Actively participate in project teams and meetings to discuss and implement quality improvement and technology updates.
Responsible for ensuring critical support issues are escalated as appropriate with internal and external resources to meet or exceed agreed upon service level agreement guidelines.
Identifies and troubleshoots problems individually or as a part of a team and provides basic problem analysis and solution implementation that follows established technical guidelines.
Responsible for 3rd party client application support which includes escalating to senior team members to resolve issues.
Adhere to department standards, service level agreements and process and procedures as required by IT SOX and security compliance.
Maintain and enhance knowledge of our business and industry and keep abreast of current developments and trends in relative areas of technology.
May be required to log into phone queue to provide Tier-1/Tier-2 customer phone support.
TECHNICAL COMPETENCIES (Knowledge, Skills & Abilities)
Strong knowledge of the support needs required by distribution/warehouses (Zebra Printers, Wireless RF devices).
Able to install, setup, configure, troubleshoot, and optimize basic to moderately complex systems and components.
Able to recognize and analyze system issues on a working level and identify resolutions or required escalations.
Working knowledge of Windows 10 and 11 client operating systems.
Basic knowledge of Microsoft network enterprise system computer environments.
Basic knowledge of ERP technologies and platforms.
Proficiency in various software applications including Internet browsers, current Windows OS's, Microsoft Office and Access (O365).
Able to recognize, understand, and troubleshoot system performance warnings, alerts and errors.
Basic understanding of requirements and techniques for integrating disparate systems or technologies.
Proven depth of knowledge and hands-on experience in Microsoft and networking environments.
Able to provide support on technical team projects spanning multiple sites.
Able to work independently and prioritize multiple tasks to support business critical processes and service level agreement requirements in a fast-paced environment.
Basic knowledge of computer system image uses and processes.
Basic understanding of 3rd party application support and troubleshooting.
Able to work extended or unusual hours as necessary to support business needs or system projects that require system work outside normal business hours.
Basic knowledge of and experience with .NET, SQL or Access database troubleshooting preferred.
Basic familiarity with help desk task management software preferred. Jira Service Management knowledge, strong plus
EDUCATION AND EXPERIENCE
Bachelor's Degree or equivalent levels of professional certification or related experience.
Minimum 2 years corporate experience in hardware/software support in a corporate Windows XP or Vista environment.
Relevant certifications, such as ITIL, A+, Hardware vendor programs, Microsoft, and Customer Service training, a plus.
Callaway Golf is an Equal Opportunity Employer.
#LI-EH1
---
---
Carlsbad
,
California
,
United States
Our Brand Callaway was founded on the bold principle of creating demonstrably superior and pleasingly different golf products. That approach, coupled with a commitment to doing work we are proud of, has catapulted the company to a global leader in golf equipment and services. Creating innovative, high-performance golf equipment is a perpetual challenge. It demands a relentless commitment to be th...
---