Job was saved successfully.
Job was removed from Saved Jobs.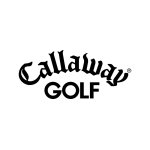 Carlsbad, California, United States
---
Job Description
Callaway Golf Company is a leader in total performance, premium golf equipment and active lifestyle products while also being a great place to work! We are passionate and push the limits of innovation. We dare to be great while acting with integrity and respect. We stay hungry, yet humble. All while having fun and making golf enjoyable for everyone!
Our company is a blend of experience and diverse backgrounds, and our leaders have a strong history of building and selling successful initiatives. We are working to build a truly groundbreaking company, and we want top-notch people to join us in that mission.
JOB OVERVIEW
Under moderate supervision, Pro Tour Builder will build custom golf clubs to exact specifications for various tours as well as college program while meeting sharp deadlines. Exercises responsibility for quality and quantity of parts. Exercises responsibility for safety and housekeeping. Must be available to work overtime on short notice.
ROLES AND RESPONSIBILITIES
Visually inspects parts to standards. Rejects flawed products for reworking.
Sets up assembly selecting correct shafts, heads and grips, including specific loft & lie on woods, frequency on shafts, and weight of heads and grips.
Cut's finished clubs to exact lengths, factoring for head loft/lie, shaft ferrule depth and grip butt cap length.
Perform Swing weight analysis on every order; factoring in head lie, club length, shaft weight and grip weight. Advise appropriate contact of discrepancies.
Operates Gripping machine, utilizing custom wraps and clocking instructions as per the order, while maintaining exact grip alignment.
Operates Swing Weight machine, to +/- .1 swing weight, utilizing milling and grinding machines to achieve exact desired head weight.
Operates custom Bending machines to +/- .1 degrees.
Uses DLD loft and lie machine to verify woods meet exact specifications.
Performs custom head reshaping of irons and wedges, including custom shaping of sole (e.g., Roger Cleveland grinds) and/or the leading edge of club face.
Performs custom hosel shaping, including bending to specific offset requirements, and drill or ream to match custom shafts.
Prepares putter heads by using various machines such as lathes, buffers and grinders in addition to hand filing and polishing for complex putter production orders.
Customizes existing putter models, sight line, additions, shape changes and loft changes.
Installs custom putter face inserts as requested.
Custom stamp letters and graphic symbols and custom paints heads as requested.
Cleans final product.
Performs Tungsten Inert Gas (TIG) Welding and weld clean up.
Reads and interprets basic drawings, specifications, bills of material, and operating procedures.
Look up and enter data in SAP
Using scanning device for security labels entering into SAP
Documents work on forms and production orders.
Maintain a level of attendance and punctuality meeting Company standards.
Adheres to all Safety rules and procedures.
Participates in team based activities that focus on quality, reducing waste and improving processes.
Participates in stretching exercises and safety talks.
Completes daily preventative maintenance on various types of machinery.
Notifies supervisor or lead when equipment is inoperative.
Responsible to communicate directly with inside and outside Tour Rep's via phone and email.
TECHNICAL COMPETENCIES (Knowledge, Skills & Abilities)
Requires the ability to work off of verbal and written instructions.
Must possess basic math skills to work with rulers and other measurement devices.
Ability to use various machines including buffers, grinders, lathes and milling machines.
Must have good organizational skills and be able to work in a fast paced environment with changing priorities. And sharp deadlines. Must be a self-starter with demonstrated high level of initiative and productivity.
Must be detail-oriented with an aptitude for precision.
Requires the ability to work in a team-oriented environment to support the larger goals of the department and organization.
Must be able to visually evaluate product to ensure quality.
Requires strong interpersonal and communication skills.
EDUCATION AND EXPERIENCE
Requires written and verbal English language skills and basic four function math skills. Must have the ability to work with fractions (use a ruler).
Minimum 7 years of club building experience, including knowledge of putters.
Certified welder.
Callaway Golf is an Equal Opportunity Employer.
#LI-CM1
---
---
Carlsbad
,
California
,
United States
Our Brand Callaway was founded on the bold principle of creating demonstrably superior and pleasingly different golf products. That approach, coupled with a commitment to doing work we are proud of, has catapulted the company to a global leader in golf equipment and services. Creating innovative, high-performance golf equipment is a perpetual challenge. It demands a relentless commitment to be th...
---