Job was saved successfully.
Job was removed from Saved Jobs.
National Accounts Representative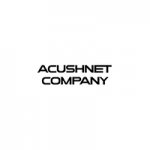 Carlsbad, California, United States
---
Job Description
Titleist, golf's symbol of excellence, is the game's leading performance equipment brand, having earned the overwhelming trust of tour professionals, club professionals, competitive amateurs, and dedicated golfers worldwide. The Titleist golf ball embodies superior performance, innovative design and technology, precision manufacturing and unmatched quality. Titleist is the unequivocal #1 ball in golf and has been for over 70 years—and still counting. Titleist also has an unwavering commitment to design and develops the best- performing clubs in the game to support a leading club fitting and trial platform to maximize dedicated golfers' performance experience. Titleist golf gear, comprised of golf bags, headwear, travel gear, accessories, and golf glove, also delivers the performance and quality excellence promised in every product that bears the Titleist script.
Job Title
National Accounts AR - Titleist Clubs
Location
Carlsbad, CA
Salary range: $51,480 - $64,220/Annual, Plus Bonus Eligibility
POSITION SUMMARY
Enter all Titleist National and Component Account orders and perform necessary clerical support to include tracing product, account maintenance, credits and invoicing.
Qualifications/required experience
BS Degree preferred. High School diploma or equivalent required.

3-5 years' experience in sales, customer service or golf industry with 2 years Acushnet Company CSR experience required.

Proficient with Microsoft Word, Excel, etc. General knowledge of Titleist National accounts programs, procedures and product codes preferred.

Able to sit for long periods of time.
KEY RESPONSIBILITIES
Administer, in a timely fashion, all aspects of order management and replenishment process for golf clubs including: Order entry, SKU set-up, EDI orders, manage ship dates and product availability, price file maintenance for National and Component Accounts.

Manage DSG and GG E3 auto replenishment, weekly shipment communication with the warehouse (case packs, charge backs, etc.), and management of cancel dates.

Process all credits related to National Account sales program participation.

Perform processing and communication related to resolving EDI generated errors.

Prioritize special projects to Sales Management with attention to detail.

Perform account maintenance to include credits, re-bills and templates.

Assist with other customer service-related duties as assigned and needed.

Perform other duties as assigned.
KEY RELATIONSHIPS
Manager, National Accounts
TO APPLY
Candidates meeting the qualifications listed above are invited to submit their resume along with salary requirements via the apply button for this job at: https://employment.acushnetgolf.com/ and must submit a resume in "MS Word Form ONLY" in order to be considered.
Acushnet Company is an equal opportunity employer. All qualified applicants will receive consideration for employment without regard to race, religion, color, national origin, sex, sexual orientation, age, status as a protected veteran, among other things, or status as a qualified individual with a disability. EEO Employer/Vet/Disabled. Acushnet Company offers competitive salaries to commensurate with experience and a comprehensive benefit package consisting of medical & dental; 401(k) savings plan; tuition assistance; life & disability insurance; vacations/holidays; on site wellness programs / facility; etc. and generous product discounts.
---
---
Massachusetts
,
United Kingdom
About Acushnet Company Acushnet Company was founded in 1910 as a partnership named Peabody, Young & Weeks, but quickly changed its name to the Acushnet Process Company after the town of Acushnet, MA and the process of designating the Guayule shrub's sap to make rubber. The company was originally in the business of processing rubber for sale to various businesses, including the...
---