Job was saved successfully.
Job was removed from Saved Jobs.
Associate Manager Production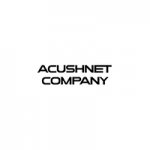 North Dartmouth, Massachusetts, United States
---
Job Description
Acushnet Company is the global leader in the design, development, manufacture and distribution of performance-driven golf products. Today, we are the steward of two of the most revered brands in golf – Titleist, one of golf's leading performance equipment brands, and FootJoy, one of golf's leading performance wear brands.
We believe we are the most authentic and enduring company in the golf industry. Our mission – to be the performance and quality leader in every golf product category in which we compete!

Summary:

Under the guidance of a Manufacturing Manager/Director of Manufacturing, the Associate Manager of Production will manage a department or multiple departments on WEC within the manufacturing organization. Deliver required production volume of components or golf balls to meet production plans. Manage and lead multiple shifts of Team Leaders and production associates, translating weekly and monthly production plans to tactical shift-by-shift and daily plans. Promote a culture of change and adoption of MVV with Team Leaders and associates within area of responsibility.

Responsibilities:
Lead a manufacturing department or multiple departments on WEC. Administer all policies in accordance with company expectations, while promoting an environment consistent with company MVV. Develop and execute shift-by-shift and daily production plans to ensure department meets weekly and monthly production schedules.

Manage/Lead Team Leaders across multiple shifts to ensure accountability for meeting productivity, quality, and safety standards.

Perform safety related Manager tasks as specified under 6 Point Health and Safety program.

Lead safety, quality improvement, cost reduction, continuous improvement, and precision manufacturing initiatives as required.

Participate in developmental activities to prepare for advancement opportunities. Become proficient with computer systems, attend seminars and other developmental activities, participate in continuous learning activities. Develop a proficient understanding of all company policies, practices, procedures and guidelines.

Requirements:
Minimum of 3 years as a Team Leader of a manufacturing group with 15 or more direct reports.

B.S. degree in business, engineering, or other related field desirable.



Physical Requirements/Environmental Factors:
Some travel may be required to support current facility, other locations, attend trade shows, seminars, training and educational events.

Must be able to be present in the manufacturing environment on a regular basis for extended periods of time and is therefore, subject to normal exposures to dust, heat, chemicals, and noise present in a manufacturing environment.
---
---
Massachusetts
,
United Kingdom
About Acushnet Company Acushnet Company was founded in 1910 as a partnership named Peabody, Young & Weeks, but quickly changed its name to the Acushnet Process Company after the town of Acushnet, MA and the process of designating the Guayule shrub's sap to make rubber. The company was originally in the business of processing rubber for sale to various businesses, including the...
---