Job was saved successfully.
Job was removed from Saved Jobs.
Senior Manager Industrial Design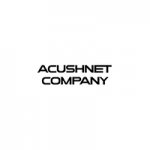 Carlsbad, California, United States
---
Job Description
Titleist, golf's symbol of excellence, is the game's leading performance equipment brand, having earned the overwhelming trust of tour professionals, club professionals, competitive amateurs and dedicated golfers worldwide. The Titleist golf ball embodies superior performance, innovative design and technology, precision manufacturing and unmatched quality. Titleist is the unequivocal #1 ball in golf and has been for over 70 years—and still counting. Titleist also has an unwavering commitment to design and develops the best- performing clubs in the game to support a leading club fitting and trial platform to maximize dedicated golfers' performance experience. Titleist golf gear, comprised of golf bags, headwear, travel gear, accessories, and golf glove, also delivers the performance and quality excellence promised in every product that bears the Titleist script.
JOB TITLE: Senior Manager Industrial Design
LOCATION: Carlsbad, CA
SALARY RANGE: $124K - $160K, Plus Bonus Eligibility
POSITION SUMMARY
Possess and apply industry leading knowledge of golf club design and cosmetic principles to facilitate the integral completion of complex design projects. Manage overall design quality and provide creative visibility with organizational stakeholders. Review design projects with management and product development teams to critically evaluate design solutions while aligning with production schedule requirements. Model and encourage cross-functional collaboration while overseeing the ideation, presentation, and execution of all creative material. Build, manage, and nurture an exceptional team of design professionals. Play a key role directing the long-term vision of the product.
QUALIFICATIONS / REQUIRED EXPERIENCE
Master or bachelor's degree in Product, Transportation, or Industrial Design.

A minimum of 12+ years of experience designing and developing products from concept through production samples.

Strong knowledge of manufacturing processes, product development, and understanding the incorporation of engineering principles into specific design projects.

E Hand sketching and computer rendering is mandatory as is verbal/written communications between departments, vendors, and R&D staff.

Experience with Adobe CC and Microsoft Office programs required.

Knowledge of 3D software (Unigraphics, Alias) a plus.

Must have the ability to troubleshoot or resolve development issues while ensuring that other managed projects continue schedule.

Sr Industrial Product Designer, Industrial Product Designer, or Sr Graphics Designer.

Regular communication with Asia supply chain.
KEY RESPONSIBILITIES
Direct the industrial design and cosmetic development of production golf clubs, ensuring successful integration of the design development with project goals and objectives. Oversee communications, schedules, and deliverables of new design projects from initial concepts through production release. Identify, troubleshoot, and resolve all cosmetic issues as needed.

Direct the creation and release of all necessary industrial and graphic design documentation related to concept and production golf club projects. Review and approve industrial design, graphic design, and cosmetic specifications and provides feedback. Review and approve cosmetic and limit samples with product development and quality engineers.

Execute and direct, the discovery of new aesthetic opportunities that create cosmetically enhanced, market-leading production designs. Collaborate with the Innovation Team and seek out concepts which can be used as advanced industrial design platforms. Identify styling, graphic, and cosmetic opportunities that require innovation and initiate concept projects that help generate solutions. Continually seek out the latest state-of-the-art finishes, identifying their potential applications to golf club cosmetics and initiating their implementation when appropriate.

Direct the implementation of Design Thinking and User Centered Design practices to better understand our consumer and bring their voice to the product. Initiate periodic market research and focus group studies to better understand the consumer response to proposed design decisions.

Direct the long-term design vision of Titleist golf clubs while maintaining a cohesive brand identity across all product lines. Collaborate with Executive leaders and corporate stakeholders to create a visual strategy and identity that's consistent with the Titleist brand. Translate this feedback into meaningful design guide language.
KEY RELATIONSHIPS: Sr. VP Club R&D Titleist
TO APPLY
Candidates meeting the qualifications listed above are invited to submit their resume along with salary requirements via the apply button for this job at: https://employment.acushnetgolf.com/ and must submit a resume in "MS Word Form ONLY" in order to be considered.
Acushnet Company is an equal opportunity employer. All qualified applicants will receive consideration for employment without regard to race, religion, color, national origin, sex, sexual orientation, age, status as a protected veteran, among other things, or status as a qualified individual with a disability. EEO Employer/Vet/Disabled. Acushnet Company offers competitive salaries to commensurate with experience and a comprehensive benefit package consisting of medical & dental; 401(k) savings plan; tuition assistance; life & disability insurance; vacations/holidays; on site wellness programs / facility; etc. and generous product discounts.
#LI-TK1
#IND2-TK
---
---
Massachusetts
,
United Kingdom
About Acushnet Company Acushnet Company was founded in 1910 as a partnership named Peabody, Young & Weeks, but quickly changed its name to the Acushnet Process Company after the town of Acushnet, MA and the process of designating the Guayule shrub's sap to make rubber. The company was originally in the business of processing rubber for sale to various businesses, including the...
---