Job was saved successfully.
Job was removed from Saved Jobs.
Director Titleist B2B Digital Commerce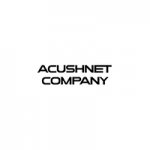 Fairhaven, Massachusetts, United States
---
Job Description
Acushnet Company is the global leader in the design, development, manufacture, and distribution of performance-driven golf products. Today, we are the steward of two of the most revered brands in golf – Titleist, one of golf's leading performance equipment brands, and FootJoy, one of golf's leading performance wear brands. We believe we are the most authentic and enduring company in the golf industry. Our mission - to be the performance and quality leader in every golf product category in which we compete!
We believe we are the most authentic and enduring company in the golf industry. Our mission - to be the performance and quality leader in every golf product category in which we compete!
Summary
The Director of Titleist B2B Digital Commerce will drive growth through B2B and B2B2C opportunities by partnering with sales leadership, product categories and digital commerce center of excellence to lead the online B2B channel for the Titleist Brand. In this role, you will deliver best-in-class consumer experiences and product showcases across all touchpoints of the B2B digital journey while leveraging B2B to fuel growth and improved service levels.
Primary Responsibilities:
Strategically partner with brands, markets and work across functions and with business leaders to develop B2B & CRM strategies & roadmap, supporting brand objectives. Apply a deep knowledge of digital channels, platforms and processes to respond to evolving customer and business requirements. Develop a deep knowledge of the Titleist product offering, go to market strategy and customer needs in order to provide informed recommendations for website and growth opportunities.
Serve as the thought leader for new concepts and engagements with trade customers and as a resource for the sales organization for all aspects of the customer facing digital experience to ensure consistency and quality. You will develop, define, manage and communicate a robust digital strategy and roadmap that aligns with overall business goals, meets customer needs and contributes to sales growth objectives. Define long-term objectives & requirements for the channel.
Execute channel activation for brand and product launches / campaigns. Responsible for site communications architecture, content, activation & CRM objectives / execution. Prioritize key initiatives for the brand / categories, leading a team that delivers and updates campaign / site content.
In partnership with sales, drive account engagement, tool adoption and program / event execution. Be the key point of contact for sales reps on tool adoption and education. Ensure smooth operations of events supported through the Acushnet pro shop tool. Be a resource for the sales representatives to facilitate, set-up and monitor B2B2C events and services provided to the Green Grass channel.
Partner with technology teams to help steer the direction of enabling technologies within the digital ecosystem to achieve brand and category objectives, elevate the brands & infuse CRM best practice.
Provide regular updates to brand / category leads with deep insights through analytics on platform usage and opportunities.
Oversee the go to market strategy and readiness for the global expansion of B2B. Partner with regions to ensure alignment with global strategy and marketing executions and incorporate local enhancements into the brand roadmap.
Requirements
Bachelor's degree in Computer Science, Online Commerce, Marketing or related field
Successful eCommerce professional with experience leading an online channel in a multichannel environment
7-10+ years of successful sales experience with B2B or B2C eCommerce
Thorough knowledge and experience overseeing eCommerce operations including marketing strategies, website strategies and eCommerce technologies
Global eCommerce experience is a plus
Experience in UX/UI/CX/EX, brand, digital marketing, CRM and web platforms preferred
Strong influencing skills and ability to navigate and work in a matrixed environment with a flexible and collaborative approach
Organized and systematic in approach to driving the business
Strong program management skills to guide several concurrent workstreams to success with a high attention to detail
#LI-LH1
---
---
Massachusetts
,
United Kingdom
About Acushnet Company Acushnet Company was founded in 1910 as a partnership named Peabody, Young & Weeks, but quickly changed its name to the Acushnet Process Company after the town of Acushnet, MA and the process of designating the Guayule shrub's sap to make rubber. The company was originally in the business of processing rubber for sale to various businesses, including the...
---