Job was saved successfully.
Job was removed from Saved Jobs.
B2B Ecommerce Marketing Specialist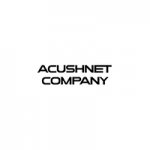 Fairhaven, Massachusetts, United States
---
Job Description
Acushnet Company is the global leader in the design, development, manufacture, and distribution of performance-driven golf products. Today, we are the steward of two of the most revered brands in golf – Titleist, one of golf's leading performance equipment brands, and FootJoy, one of golf's leading performance wear brands. We believe we are the most authentic and enduring company in the golf industry. Our mission - to be the performance and quality leader in every golf product category in which we compete!
We believe we are the most authentic and enduring company in the golf industry. Our mission - to be the performance and quality leader in every golf product category in which we compete!
Summary
The B2B Digital Activation Specialist will drive industry leading digital engagement and sales growth with the green grass channel of distribution through advancement of Acushnet's B2B online channel.
Primary Responsibilities:
Coordinate across key stakeholder groups to deliver material growth and development of Titleist's B2B business opportunity, specifically leading the development of the new Acushnet Pro Shop, Digital Tournament executions, and supporting the enhancement of the Acushnet B2B platform. Work with sales and marketing leadership to set platform goals and objectives

Responsible for managing all brand and product content on B2B platforms, updating at a seasonal cadence to ensure key brand stories are properly presented and showcased. Ensure smooth operations across the customer journey, partnering with IT to troubleshoot and solve issue.

B2B Optimization: Serve as primary point person for marketing for the B2B platform, including coordination with technology teams to define and implement functional requirements.

Digital Pro Shop Excellence: Drive execution of all digital pro shop executions, including Working with technology teams to evolve the Acushnet Pro Shop platform to align with the strategic direction; updating and elevating the UX of the digital pro shop; managing assets to highlight new launches, key stories and keeping product assortments/assets current. Ensure smooth operations of events supported through the Acushnet pro shop tool and be a resource for the sales representatives to facilitate, set-up and monitor B2B2C events and services provided to the Green Grass channel.

Develop and maintain quarterly B2B performance scorecards tracking performance towards business and brand goals. Establish B2B marketing analytics program to provide sales and market intelligence to the sales force and golf professionals on trends and purchase behavior.
Requirements
Bachelor's degree required, with preference to a degree in marketing with an emphasis on digital. Digital / marketing analytics / IT coursework a plus.

3-4 years of progressive eCommerce experience leveraging enterprise tools (SAP Hybris, Salesforce or similar) to achieve business objectives

Experience maintaining an online product catalog and operating a content management system

Analytics and reporting experience on a digital channel is preferred

Strong desire to learn emerging marketing communications technologies a must

CRM / email marketing experience is a plus

Experience articulating requirements for & testing new web site functionality
#LI-LH1
---
---
Massachusetts
,
United Kingdom
About Acushnet Company Acushnet Company was founded in 1910 as a partnership named Peabody, Young & Weeks, but quickly changed its name to the Acushnet Process Company after the town of Acushnet, MA and the process of designating the Guayule shrub's sap to make rubber. The company was originally in the business of processing rubber for sale to various businesses, including the...
---