Job was saved successfully.
Job was removed from Saved Jobs.
Business Systems Analyst- Clubs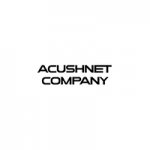 Carlsbad, California, United States
---
Job Description
Acushnet Company is the global leader in the design, development, manufacture and distribution of performance-driven golf products. Today, we are the steward of two of the most revered brands in golf – Titleist, one of golf's leading performance equipment brands, and FootJoy, one of golf's leading performance wear brands.
We believe we are the most authentic and enduring company in the golf industry. Our mission – to be the performance and quality leader in every golf product category in which we compete!
Summary:
Business Systems Analyst will apply technical savvy, problem solving and communication skills in an agile, fast paced, custom applications development environment to support the innovation and smooth operation of proprietary, industry leading technologies. Work with platform administrators, software developers, subject matter experts and end users to facilitate platform adoption by helping implement system enhancements, resolve technical issues, and conduct training.
Salary: $75,900 - $113,800
Responsibilities:
Provide application and platform operational support to developers, business users and customers.

Participates in the creation of standard operating procedures and end user documentation.

Provide technical assistance in the evaluation, design, development, modification and testing of programs and integrated platforms.

Coordinates with vendors to report and help resolve any issues or defects in functionality

Create, maintain, and curate platform architecture documentation.

Works under the direction of senior technical team members and business contacts to understand and define system enhancement goals and technical requirements

Utilizes company policies, standards, and guidelines to ensure quality, consistency and performance of new frameworks being implemented.

Under direct direction, works to expand skills and professional development

Support existing applications on a 24x7 basis as a member of an applications on-call support process.
Requirements:
BS or BA in Computer Science, Business Administration or related field required. Advanced degree preferred.

A minimum of 3+ years' experience directly supporting packaged or custom software applications in a business analyst capacity.

Position is distinguished from lower positions by a good knowledge of a few business areas/processes, applications, and ability to solve business problems of general complexity. Good proficiency in business process design, execution, and operations.

Participates as a contributor to IT projects.

Good ability to merge business process and technical concepts together to innovate creative solutions to business problems and objectives.

Good written and verbal communication skills resolving end user questions and technical issues. Good interaction with associates from multiple disciplines and at various levels in an organization, good ability to adapt quickly to changing business requirements, good ability to quickly troubleshoot problems that may arise in work products and propose multiple options (and associated plans) for resolution

Works under direct supervision.

Good proficiency and understanding of SDLC and supporting agile software development. Experience using Jira and Confluence is preferred.

Positive attitude and commitment to providing superior support and collaboration with team members, company associates and external partners.

Good proficiency for learning new systems and their administration, configuration options and integration methods and the ability to apply this knowledge to address business problems of general complexity.

Good ability to communicate complex concepts both verbally and in written form.

Good documentation skills- provides oversight around documentation creation/standards/templates, etc.

Good proficiency with presentation skills both formally in a group setting and informally with 1:1 interaction with end users

Good understanding of business functionality and the ability to translate it into application requirements.

Good prioritization skills, project management and organization skills

Good knowledge testing software and associated testing processes

Good proficiency in system and business process interdependencies and change management.
To Apply:
Candidates meeting the qualifications listed above are invited to submit their resume along with salary requirements via the apply button for this job at: https://employment.acushnetgolf.com/ and must submit a resume in "MS Word Form ONLY" in order to be considered.
#LI-TK1
---
---
Massachusetts
,
United Kingdom
About Acushnet Company Acushnet Company was founded in 1910 as a partnership named Peabody, Young & Weeks, but quickly changed its name to the Acushnet Process Company after the town of Acushnet, MA and the process of designating the Guayule shrub's sap to make rubber. The company was originally in the business of processing rubber for sale to various businesses, including the...
---