Job was saved successfully.
Job was removed from Saved Jobs.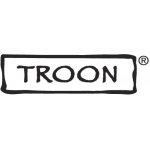 Scottsdale, Arizona, United States
---
Job Description
The Rocks Club/Sereno Canyon
&nbspis excited to announce the exceptional career opportunity of Property Accountant. Qualified candidates will thrive in a hospitality environment and be highly focused on providing superior service to the clubs managed by Troon.&nbsp
&nbsp
General Purpose:
Plans, directs and coordinates the financial, accounting, and administrative activities of the facility.
Essential Duties:
Adheres to policies and procedures for the Accounting function, including compliance of all company accounting standards.

Assists with accounting and administrative controls so as to safeguard the assets of the company by reducing theft as well as internal fraud.

Backup for daily revenue audits for revenue generating departments (i.e. Golf, Food &amp Beverage, etc..

Prepares and analyzes various accounting reports such as accounts receivable, accounts payable, inventory, depreciation, various general ledger, balance sheet reconciliations and monthly financial statements.&nbsp

Recommends to Property Controller the implementation of policies, procedures, processes and controls based on continual analysis of current accounting processes.&nbsp

Oversees contracts with facility&rsquos vendors.

Ensures collection and payment of applicable local, state, and federal taxes. Prepares monthly tax reports for both Doc Stamps and Sales tax.

Audit and post all charges and payments created from home sales and/or Golf Membership changes.&nbsp

Maintain supplement excel spreadsheets related to memberships.

Reconcile membership counts weekly so that monthly billing is accurate.

Backup for both accounts receivable and accounts payable functions to include but not limited to: processing invoices, preparing statements, making payments, collections, reconciliation, and record keeping.

Reconciles bank statements

Assists Property Controller as the property specialist/contact on matters relating to computer applications, procurement, annual and special audits, insurance and/or human resources

Assures that effective orientation and training are given to each new associate.

Regular and reliable attendance.

Performs other duties as required.
Education/Experience:
Bachelor&rsquos degree in Accounting or equivalent or four to ten years related experience and/or training or equivalent combination of education and experience.

Experience in Hospitality Industry a plus

Experience with Club Essentials POS/Accounting software program a plus
Physical Demands:
Frequently sits, uses hands, reaches with arms and hands, talks or hears. Occasionally stands, walks, climbs, balances, stoops, kneels, crawls or crouches. Occasionally lifts up to 25 pounds.
Environment/Noise:
Certificates/Licenses: &nbsp
None Required
Job Knowledge, Skill, and Ability Preferences: &nbsp
Ability to read and speak English may be required in order to perform the duties of the job (e.g. the associates may be required to communicate with English speaking customers or co-workers, the manuals for the equipment the associates may use are in English.

Knowledge of Microsoft Office applications. Excel experience a must

Knowledge of property management system.
---
---
Scottsdale
,
Arizona
,
United States
Strategic solutions for today's golf businesses. Troon started as one facility in 1990 and has since grown to become the world's largest professional club management company. We provide services to 595+ locations and 645+ golf courses, while also managing various amenities, such as tennis, aquatics, fitness, food & beverage, lodging and more. We have grown our company by listenin...
---