Job was saved successfully.
Job was removed from Saved Jobs.
Director Service Assistant in Peachtree City at Planterra Ridge Golf Club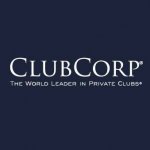 Peachtree City, Georgia, United States
---
Job Description
Assistant Service Director
The Assistant Service Director is responsible for training service staff. Assists in the profitability of the Service Department, in coordination with high Member satisfaction, high Member usage, innovative menus, programs and events. Must maintain high quality standards in service, food production, presentation, beverage quality, and sanitation procedures. Also responsible for supervision, development, and training of all FB personnel in order to maintain a high level of service as well as ensure that the club adheres to the standards that have been set forth by the club.
Responsible for hiring, supervising, developing and disciplining all FB Service personnel in accordance with Club procedures. Conducts yearly performance reviews and assists in designing Performance Management for employee development plans.
Assists Service Director in ensuring labor controls in ADP are in place and assisting with the weekly schedule of the service staff.
Implements and conducts daily service line ups along with Service Director, assists in monthly service training meetings and special training sessions when needed.
Stays current with changes in the marketplace and Member preferences by attending seminars, reading trade magazines and reviewing Member surveys. Attends Member Food Beverage committee meetings.
Works with department heads to ensure Member satisfaction through programming, pricing and promotions as well as compliance with the club's standards of operation and training.
Responsible for coordinating and carrying out all member / private events with the Private Events Director
Job Requirements
High School diploma or equivalent required.
College degree preferred.
4 years preferred or 1 years required as captain/supervisor.
Able to work at a rapid pace while maintaining attention to detail, able to handle more than one task at a time.
Good supervisory, teaching, motivational and time management skills required.
Good communication and promotional skills required.
Must be friendly, outgoing, considerate, patient, respectful of others and enthusiastic.
Must be flexible and able to adjust to change to meet the needs of the Club and the Members.
(Internal candidates should be STAR Service certified and STAR Coach Certified. A working knowledge of ClubCater, Aloha and Kronos are a plus.)
---
---
Dallas
,
Texas
,
United States
ClubCorp is a dynamic lifestyle company that brings people together through extraordinary experiences, impeccable service and opportunities to build meaningful relationships. As the largest owner and operator of private clubs, they take pride in creating vibrant communities where everyone is welcome and every day is a celebration at more than 200 golf and country clubs, city clubs and stadiu...
---