Job was saved successfully.
Job was removed from Saved Jobs.
Manager Bar in Fort Lauderdale at Tower Club - Ft. Lauderdale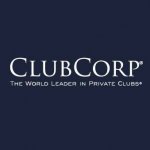 Fort Lauderdale, Florida, United States
---
Job Description
Bar Manager
Responsible for beverage control, accurate pours of product, general cleanliness of bar, locking and securing of bar and clubhouse when scheduled and providing a quality service that meets Members expectation. Consistently display the 3 Steps of Service at all opportunities to provide service.
This position reports directly to the FB Director with indirect reporting to the General Manager and Private Events Director. This position indirectly supervises the Host Staff, Servers, and Busperson.
Day to Day:
Maintain ClubCorp service standards as outlined in the FB Service training program at high standards.
Prepare set-up appropriately at start of shift (i.e.. put bottles out, set up garnish tray, check and stock juices, stock glassware, fill ice bin).
Consistently check bar area for cleanliness and ensure all necessary items are in place.
Ensure that all liquor items are stocked and ready for use. Responsible for liquor control and accurate pouring of product.
Possess clear knowledge of all various liquors, beer and wines available by the Club.
Assist with the service of food and beverage to the Members and guests at the bar, adhering to the ClubCorp standards of service.
Maintain comprehensive knowledge of the a la carte menu, including daily features and specials that may not be available directly on the menu.
Lock and secure bar and clubhouse when scheduled or directed by FB Director or Service Director.
Assist in training of food and beverage staff in alcohol awareness (ASAP) and service.
Maintain proper heating, lighting, and air conditioning temperatures throughout the day inside and on patio through use of dimmers, thermostats.
Assist in liquor, beer and wine inventory with service director and/or accounting
Accurately execute Member/guest orders and requests in a timely fashion.
Know Members names and greet them promptly in a manner that provides a warm welcome and makes them feel at home.
Ensure daily assignments and side work is complete in respective areas to meet Club standards. Consistantly sanitize work areas, refill/stock containers and supplies, etc.).
Assist fellow Employees, Members and guests to ensure delivery of the Three Steps Service without being directored. Be aware of team members and the environment and participate as a member of the team.
Complete additional duties as assigned by the FB Director, Restaurant Director, Private Events Director, etc.
Notify management of Member/Guest complaints at the time they occur. Practice good service recovery by rectifying any complaints as soon as possible.
All the other stuff we do:
Because of the fluctuating demands of the companys operation, it may be necessary that each Employee Partner perform a multitude of different functions therefore, as an essential part of your position, you will be expected to help others when the occasion arises, just as other Employee Partners are expected to help you. Accordingly, you may be expected to perform other tasks as needed or as directed.
Adhere to all of the various company, club and department written mandatory standards of operations, policies and procedures, manuals, memos, oral instructions, etc., all of which go to make up the essential functions of the job.
Demonstrate good teamwork.
Work well under pressure, coordinating multiple tasks at any given time.
Responsible for attendance at all Service Training Meetings as requested.
Maintain good conduct and safe working habits while in all areas of the Club and assure that others are acting safely.
Attend daily line-up and participate as requested.
Wear a clean and neat uniform that follows ClubCorp and your property uniform standards daily.
A high school diploma or equivalent.
2 years of service/waitstaff experience preferred.
Alcohol Server Certification required.
Food Handler Certification required.
CPR Certification preferred.
Excellent communication skills and articulate speech. Ability to follow instructions well.
Must complete Harassment Free Workplace/Appropriate Conduct Training (HFWACT) immediately upon hire.
You can be trusted to maintain confidentiality of all proprietary Company information and sensitive employee matters, and secure Club/Bar keys for opening and closing purposes.
You always perform at the highest level of ethical work standards.
You are comfortable working in both indoor and occasional outdoor environments.
---
---
Dallas
,
Texas
,
United States
ClubCorp is a dynamic lifestyle company that brings people together through extraordinary experiences, impeccable service and opportunities to build meaningful relationships. As the largest owner and operator of private clubs, they take pride in creating vibrant communities where everyone is welcome and every day is a celebration at more than 200 golf and country clubs, city clubs and stadiu...
---