Job was saved successfully.
Job was removed from Saved Jobs.
Supervisor Outside Services in Ashburn at Belmont Country Club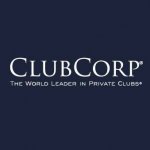 Ashburn, Virginia, United States
---
Job Description
Outside Services Supervisor
Supervise the outside service staff to ensure the highest level of professionalism and customer service is provided in an efficient manner for our Members/Guests. Responsible for promoting the game of golf and the club while providing the Three Steps of Service to the Members and guests of the club.
This position reports directly to the Director of Golf or Head Golf Pro and the General Manager of the Club with indirect reporting to other Golf Professionals and Assistants.
Day to Day:
Ensure the Outside Services staff provides Warm Welcomes, Magic Moments and Fond Farewells to all Members/Guests of the Club by smiling, looking the Member/Guest in the eye and greeting them by name as they approach the golf/staging area or within the Golf Shop areas.
Outline and implement various training programs to the outside service staff in order to maintain a well trained staff to achieve Service Excellence and drive Member/Guest satisfaction and retention.
Lead the Outside Services department Employees. This includes managing all aspects of the selection, hiring, labor budget/scheduling and education process and providing leadership for the team on a daily basis, to include but not limited to:

Assisting golfers by loading bags, cleaning clubs and preparing golfers for play ensuring all their needs are met and questions answered. Assist by giving suggestions on proper golf course etiquette.
Clean and maintain the storage areas and golf cart fleet at all times.
Marshalling carts in the staging area and assigning golf carts to players so the golf carts can be tracked and verified when rented.
Assist golfers after their round by cleaning clubs, delivering them to their cars as needed and checking in the golf carts.
Maintain cleanliness and order of club storage and cart barn areas (rental, member, etc.), equipment, etc. Report any damage to clubs or equipment immediately to Golf Shop.
Maintain the practice areas so they are set-up and continually supplied (i.e., range balls, etc.) and in order for daily usage.
Maintain area outside pro shop so that it is uncongested, neat and debris free.
Assist and coordinate services with other golf operations staff such as range attendants, cart attendants, marshals/starters, etc. to ensure seamless and efficient service to Members/Guests takes place.

Ensure controls on time reporting via the time management system are in place by computing the total hours and making sure the time is accurate by both the employee and the supervisor.
Ensure employees adhere to mandated policies and procedures as outlined in the Time Management Policy.
Promote the facility amenities, programs and the Club while maintaining a high level of professionalism and service that aligns with the values, philosophies and standards of the club. This includes being present in and ensuring staff are all in club-approved uniform and nametag.
Ensure daily assignments are completed in their respective areas, to meet Club standards (i.e., orderly/organized work areas, straighten/arrange entry area, straightening/stocking of golf shop, etc.).
Assist fellow Employees, Members/Guests to ensure delivery of the Three Steps of Service without being directed. Be aware of team members and the environment and participate as a member of the team.
Notify management of Member/Guest complaints at the time they occur. Practice good service recovery by rectifying any complaints as soon as possible.
Must be able to interact with Members/Guests professionally, helping them with changes and last minute requests as needed.
All the other stuff we do:
Because of the fluctuating demands of the companys operation, it may be necessary that each Employee Partner perform a multitude of different functions therefore, as an essential part of your position, you will be expected to help others when the occasion arises, just as other Employee Partners are expected to help you. Accordingly, you may be expected to perform other tasks as needed or as directed.
Adhere to all of the various company, club and department written mandatory standards of operations, policies and procedures, manuals, memos, oral instructions, etc., all of which go to make up the essential functions of the job.
Demonstrate good teamwork.
Communicate effectively with proper grammar.
Work well under pressure, coordinating multiple tasks at any given time.
Focus attention on detail.
Maintain good conduct and safe working habits while in all areas of the Club and assure that others are acting safely.
Attend daily line-up and participate as requested.
Wear a clean and neat uniform that follows ClubCorp and your property uniform standards daily.
A high school diploma, GED, or equivalent, is required.
Customer service experience. Basic Golf Knowledge and Etiquette Required.
You can be trusted to maintain confidentiality of all proprietary Company information and sensitive employee matters, except as expressly authorized by the Company.
You always perform at the highest level of ethical work standards.
You are comfortable working in both indoor and outdoor environments with frequent exposure to extreme hot or cold temperatures and humidity.
---
---
Dallas
,
Texas
,
United States
ClubCorp is a dynamic lifestyle company that brings people together through extraordinary experiences, impeccable service and opportunities to build meaningful relationships. As the largest owner and operator of private clubs, they take pride in creating vibrant communities where everyone is welcome and every day is a celebration at more than 200 golf and country clubs, city clubs and stadiu...
---