Job was saved successfully.
Job was removed from Saved Jobs.
Mechanic in Indian Wells at Indian Wells Country Club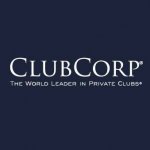 Indian Wells, California, United States
---
Job Description
Mechanic
The Mechanic will assist the Head mechanic/Equipment Manager in maintaining, repairing, and keeping in consistent working order all golf course equipment and golf shop golf carts. Responsibilities include but are not limited to nylon line trimmers, chain saws, walking greens mowers, riding greens, tee, rough, approach, tee, collar, and intermediate rough mowers, backhoes, tractors, rototillers, aerifiers, topdressers, etc. Assist Head Mechanic/Equipment Manager to establish preventive maintenance programs for all equipment on inventory in the golf maintenance operation including golf shop golf carts. Will assist Head Mechanic in maintaining adequate inventory levels of petroleum products, replacement parts, and shop supplies as established by the Director of Golf Course Maintenance/Golf Course Superintendent.
Maintain a good working relationship with the golf course maintenance staff to insure communication regarding equipment repair needs.
Job Qualifications:
Minimum of 2 yrs golf course mechanic experience on small engine repairs required.
High school diploma or equivalent required.
Technical mechanical school preferred.
---
---
Dallas
,
Texas
,
United States
ClubCorp is a dynamic lifestyle company that brings people together through extraordinary experiences, impeccable service and opportunities to build meaningful relationships. As the largest owner and operator of private clubs, they take pride in creating vibrant communities where everyone is welcome and every day is a celebration at more than 200 golf and country clubs, city clubs and stadiu...
---