Job was saved successfully.
Job was removed from Saved Jobs.
Front Desk Fitness in Pittsburgh at Rivers Club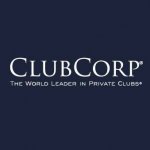 Pittsburgh, Pennsylvania, United States
---
Job Description
Front Desk Attendant
The Front Desk Attendant is responsible for creating the first and last impressions of the club experience for the Members by providing all Warm Welcomes, Magic Moments and Fond Farewells. Reports directly to the Fitness Director.
Day to Day:
Ensure that all Members and Guest check in when using the Spa Sports Club and that all Members are addressed by name.
Answer telephones promptly and courteously and direct all calls to the appropriate areas.
Must be knowledgeable of the following as applicable: tennis court reservation policy, Personal Training, Fitness Programs, Youth Center reservation policy, Group Exercise class descriptions, class reservation schedules, and all upcoming club events and specials.
To connect Members to other Members through ongoing contact with the Members and promotion of club activities.
To create personalized service for Members, including providing towel and water service while Members are exercising.
To promote the facility amenities, programs and the Club while maintaining a high level of professionalism and service that aligns with the values, philosophies and standards of the club. This includes being in club-approved uniform and nametag.
Perform close of business functions following guidelines and procedures established by the Club.
Responsible for seeing that daily assignments are completed in their respective areas, to meet Club standards and as communicated (i.e. orderly/organized work areas, straighten/arrange entry area, straightening/stocking of shop, etc.).
Assist fellow Employees, Members and guests to ensure delivery of the 3 steps of service without being directed. Be aware of team members and the environment and participate as a member of the team.
Notify supervisor of Member/Guest complaints at the time they occur. Rectify, practicing service recover, any complaints as soon as possible.
All the other stuff we do:
Because of the fluctuating demands of the Clubs operation, it may be necessary that each Employee perform a multitude of different functions therefore, as an essential part of your job, you will be expected to help others when the occasion arises, just as other Employees are expected to help you. Accordingly, you may be expected to perform other tasks as needed or as directed.
Adhere to all of the various company, club and department written mandatory standards of operations, policies and procedures, manuals, memos, oral instructions, etc., all of which go to make up the essential functions of the job.
Ability to communicate effectively with proper grammar.
Ability to work well under pressure, coordinating multiple tasks at any given time.
Ability to focus attention on detail.
Responsible for maintaining good conduct and safe working habits while in all areas, including all exercise areas and equipment are in safe and effective working condition, and assuring that others are acting safely.
Attendance at daily line-up and participating as requested.
Wearing a clean and neat uniform that follows ClubCorp and your property uniform standards daily.
WORK EXPERIENCE: Customer service experience required.
EDUCATION: High school diploma, GED, or equivalent required.
CERTIFICATION/LICENSE: Certification in CPR, First Aid and AED.
---
---
Dallas
,
Texas
,
United States
ClubCorp is a dynamic lifestyle company that brings people together through extraordinary experiences, impeccable service and opportunities to build meaningful relationships. As the largest owner and operator of private clubs, they take pride in creating vibrant communities where everyone is welcome and every day is a celebration at more than 200 golf and country clubs, city clubs and stadiu...
---