Job was saved successfully.
Job was removed from Saved Jobs.
Restaurant Manager in Seattle at Columbia Tower Club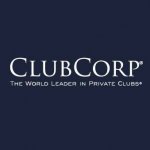 Seattle, Washington, United States
---
Job Description
Oversee daily food and beverage service in the Club restaurant operations. Assure all Food and Beverage operations and Member services are coordinated to exceed Member expectations, while ensuring the standards of service and safety guidelines are met.
The benchmarks for a successful Restaurant Manager are: The maintenance of all quality standards for service, cleanliness, and safety employee relations and staff development. Assisting in the development, and training of all service personnel, to maintain a high level of service as well as ensure that the Club adheres to the standards that have been set forth by ClubCorp.
Reports Directly To: Director of Food and Beverage or Assistant Director of Food Beverage. Directly Supervises all front of house food staff.
Day to Day:
Maintaining ClubCorp service standards as outlined in the Hospitality First training program at high standards.
Responsible for the service of food and beverage to the Members and Guests as scheduled, adhering to the ClubCorp standards of service and excellence.
Directly or indirectly supervise, as directed, service staff to ensure consistent service and execution of Member/Guest FB experience.
Check reservation book and see what functions are occurring during the shift, read captains book and see if there is any additional information that was passed on from the night before. Check room set-up and make sure it corresponds with the reservation book and function sheets.
Complete and comprehensive knowledge of the al carte menu is mandatory, including daily features and specials that may not be available directly on the menu.
Responsible for possessing clear knowledge of all various liquors, beer and wines available by the Club.
Accurately execute Member/Guest orders and requests in a timely fashion.
Ensure that room is bussed and cleaned. Re-check function/reservation book to understand and direct others as needed on how the room needs to be set-up for the next service hours or event as applicable.
Start opening procedures for breakfast, lunch or dinner (depending on shift). Including completing closing procedures as applicable.
Record in the log, any additional information or tasks that need to be forwarded on to the next shift.
As applicable, attend, lead and/or participate in all staff meetings, as well as participate in daily line-ups, weekly service training meetings and special training sessions when requested.
As directed, assist in the implementation of various training programs to the service personnel in order to maintain a well-trained staff to achieve Service Excellence and drive Member satisfaction and retention. Specifically, maintaining ClubCorp service standards as outlined in the Hospitality First training program at high standards.
Responsible for seeing that daily assignments and side work is completed in their respective areas, to meet Club standards and as communicated in the Star Service FOCUS expectations (i.e. orderly/organized work areas, consistently sanitary work areas, refill/stock containers and supplies, etc.).
Assist fellow Employee Partners, Members and Guests to ensure delivery of the 3 Steps of Service without being directed. Be aware of Employee Partners and the environment and participate as a member of the team.
Notify supervisor of Member/Guest complaints at the time they occur. Rectify, practicing service recovery to resolve any complaints as soon as possible.
Partner with fellow Employees to provide the 3 Steps of Service (warm welcomes, magic moments, and fond farewells) to all Members/guests.
All the other stuff we do:
Because of the fluctuating demands of the companys operation, it may be necessary that each Employee perform a multitude of different functions therefore, as an essential part of your position, you will be expected to help others when the occasion arises, just as other Employee Partners are expected to help you. Accordingly, you may be expected to perform other tasks as needed or as directed.
Adhere to all the various company, club and department written mandatory standards of operations, policies and procedures, manuals, memos, oral instructions, etc., all of which go to make up the essential functions of the job.
Attend all Department Head, Food and Beverage, Private Events and General Staff meetings.
Continuously improve Member satisfaction through programming, pricing, promotions, and compliance with ClubCorp standards of operations and training.
Where applicable, oversee side work duties assigned to FB staff and general housekeeping for all FB outlets.
Initiate and control a wine/beverage sales incentive for the service team on a monthly or quarterly basis.
In addition, maintain the required ClubCorp Standards of Operations by helping the FB Director in controlling labor costs, linen costs, miscellaneous FB expenses, etc.
About you:
2+ years experience in restaurant or club related field in Food Beverage Industry.
Bachelors Degree preferred.
Food Handlers Certificate, Alcohol Safety, STAR Service Certification, STAR Trainer Certification, TABC Certification, and CPR Certification preferred.
Deals with highly confidential material (i.e. Member/Employee Data).
Service STAR Training, Alcohol Management.
Computer literacy required/Spreadsheet knowledge required. Computer skills, good communication skills, ability to be a strong leader.
Professional indoor office/Club environment.
---
---
Dallas
,
Texas
,
United States
ClubCorp is a dynamic lifestyle company that brings people together through extraordinary experiences, impeccable service and opportunities to build meaningful relationships. As the largest owner and operator of private clubs, they take pride in creating vibrant communities where everyone is welcome and every day is a celebration at more than 200 golf and country clubs, city clubs and stadiu...
---