Job was saved successfully.
Job was removed from Saved Jobs.
Banquet Manager in Aiken at Woodside Country Club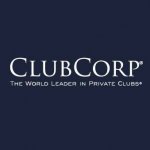 Aiken, South Carolina, United States
---
Job Description
Banquet Manager
The Banquet Manager assists the FB Director in overseeing all banquet events in the Club. This employee partner supervises set-ups, breakdowns, staffing levels and quality of service while maintaining Food Beverage financial goals.
Responsibilities
The Banquet Manager coordinates with the Member Relations Director and Private Events Director to ensure that all events are well-organized and exceed the expectations of the host.
Involved in the hiring and training of staff and in the ordering of product.
Job Requirements
Three years experience as a banquet server or supervisor in a fine dining establishment
College degree preferred
(Internal candidates should be STAR Service certified. A working knowledge of ClubCater, Aloha and Kronos are a plus.)
---
---
Dallas
,
Texas
,
United States
ClubCorp is a dynamic lifestyle company that brings people together through extraordinary experiences, impeccable service and opportunities to build meaningful relationships. As the largest owner and operator of private clubs, they take pride in creating vibrant communities where everyone is welcome and every day is a celebration at more than 200 golf and country clubs, city clubs and stadiu...
---