Job was saved successfully.
Job was removed from Saved Jobs.
Marshall in Seal Beach at Sequoia Golf Old Ranch Club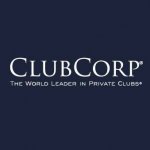 Seal Beach, California, United States
---
Job Description
Marshall
Responsible for providing the highest level of professionalism and customer service for our Members and Guests on the course while professionally enforcing all club rules pertaining to golf as well as providing assistance to Members and Guests in order to keep play at an even flow.
This position reports directly to the Director of Golf or Head Golf Pro and indirectly to all Golf Professionals.
Day to Day:
Provide efficient and friendly customer service by displaying and enforcing the Three Steps of Service as Members and Guests play golf.
Be on the course as scheduled, unless checking with the starters or other golf operations staff reporting any incidents or situations that need attention.
Assist Members and Guests whenever possible by providing suggestions on proper golf course etiquette.
Responsible for enforcing all club rules as they pertain to the golf course.
Maintain a polite demeanor whenever a Member or Guest is approached with a violation.
Assist Members, whenever possible, by looking for lost balls, and providing rides, if desired.
Repair ball marks whenever possible, fill divots with topsoil and pick up loose articles on the golf course while straightening cart guidance ropes and their supports.
Assist and coordinate services with other golf operations staff including Outside Services, Range Attendants, Cart Attendants, etc., to ensure seamless and efficient services for all Members and Guests.
Be informed to let Members and guests know of Club services, features, upcoming events and specials available in the Golf Shop.
Ensure all daily assignments are completed in their respective areas, to meet Club standards (i.e., no trash/debris on course, supplies are restocked, signage is neat, etc.).
Assist fellow Employees, Members and guests to ensure delivery of the Three Steps of Sservice without being directed. Be aware of team members and the environment and participate as a member of the team.
Notify supervisor of Member/Guest complaints at the time they occur. Resolve customer complaints as soon as possible.
All the other stuff we do:
Because of the fluctuating demands of the companys operation, it may be necessary that each Employee Partner perform a multitude of different functions therefore, as an essential part of your position, you will be expected to help others when the occasion arises, just as other Employee Partners are expected to help you. Accordingly, you may be expected to perform other tasks as needed or as directed.
Adhere to all of the various company, club and department written mandatory standards of operations, policies and procedures, manuals, memos, oral instructions, etc., all of which go to make up the essential functions of the job.
Ability to communicate effectively with proper grammar.
Ability to work well under pressure, coordinating multiple tasks at any given time
Ability to focus attention on detail.
Maintain good conduct and safe working habits while in all areas of the Club and assure that others are acting safely.
Attend daily line-up and participate as requested.
Wear a clean and neat uniform that follows ClubCorp and your property uniform standards daily.
A high school diploma, GED, or equivalent, is required.
Customer service experience. Basic Golf Knowledge Required.
You can be trusted to maintain confidentiality of all proprietary Company information and sensitive employee matters, except as expressly authorized by the Company.
You always perform at the highest level of ethical work standards.
You are comfortable working in both indoor and outdoor environments with frequent exposure to extreme hot or cold temperatures and humidity.
---
---
Dallas
,
Texas
,
United States
ClubCorp is a dynamic lifestyle company that brings people together through extraordinary experiences, impeccable service and opportunities to build meaningful relationships. As the largest owner and operator of private clubs, they take pride in creating vibrant communities where everyone is welcome and every day is a celebration at more than 200 golf and country clubs, city clubs and stadiu...
---