Job was saved successfully.
Job was removed from Saved Jobs.
Part-Time Front Desk Reception in Chapel Hill at Carolina Club UNC Alumni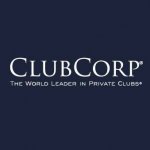 Chapel Hill, North Carolina, United States
---
Job Description
Responsibilities and Qualifications
Communications Communicate Carolina Club through all channels, and take care of members needs as it relates to reservations, inquiries, preferences, etc.
Programming Speak to members on various topics and promote Member events, gatherings, facilities, services, and experiences
Member Engagement Relationship and report building with members and guests. Responsible for key Carolina Club project work, i.e., execution of Birthday campaigns, reservations follow-up, invitation to signature events, etc.
New Member Onboarding Key focus on name recognition and connection with Warm Welcomes and Fond Farewells
Day to Day:
Direct Members and Guest to their destinations within the Club, provide business and concierge services to our Members, and be proactive in creating Magic Moments
Inform Members and guests of Club services, features, upcoming events, room locations, and amenities both in person and over the phone
Assist Members in providing information for and scheduling appointments and reservations for Club programs and services in accordance with Club standards
Maintain the lobby, front entrance, workstation, and other surrounding areas clean and free of debris. Ensure supplies that may be needed by Members/Guests are stocked such as pens, notepads, etc.
Accommodate Member and guest requests for business services, including but not limited to faxing, copying, mailing, and other concierge services, owning the request from start to finish
Assist Member Experience initiatives such as, but not limited to, Club Newsletter, Message on hold and the website calendar and various other projects including event announcements, outbound calls to Members other marketing collateral to promote Member Services at the Club, always keeping materials current
Seat guests
All the other stuff we do:
Adhere to all company, club, and department standards of operations, policies, and procedures whether written or verbal
Conduct ourselves professionally and respectfully
Work safely
Attend line-up and participate as requested
Take pride in our appearance by arriving to work in a clean and neat uniform and properly groomed according to Club standards
We are open, flexible, and adaptable to take care of our Members and Guest changing needs
Understand service recovery procedures for Member/Guests
Notify GM and/or department head(s) of Member/Guest complaints. Rectify by using service recovery procedures as soon as possible
We are ready to assume different responsibilities as needed and requested as an essential part of our jobs
About you:
Experience in hospitality business or a similar role is a plus
Service oriented mindset and be capable of making every guest feel valued
A person with a can-do attitude and willingness to go above and beyond to deliver an exceptional Member experience
Strong communication skills verbal, written, phone, text, and social media communications
Work well under pressure, coordinating multiple tasks at any given time
Strong organizational skills and attention to detail
Positive phone demeanor
Exceptional listing skills
Competent working with Microsoft Office Suite, including Word, Outlook, and Excel
Adaptable to new technology
Positive attitude and be willing to work as part of a team
A multi-tasker, prioritizing time effectively
Why work for us?
Free shift meals, exceptional cuisine – not fast food
Training provided – gain valuable food and beverage knowledge, business etiquette, leadership, personalized service, communication skills, event planning and execution, make connections with university and community leaders
Opportunity for career growth
Professional atmosphere, upscale but not stuffy
Work at fun events – tailgates, wine tastings, family events, UNC sports, business and social, conferences, weddings, reunions, milestone celebrations, game nights
Gain Experience in Communications , Social Media Marketing, and Event Management for your Resume!
---
---
Dallas
,
Texas
,
United States
ClubCorp is a dynamic lifestyle company that brings people together through extraordinary experiences, impeccable service and opportunities to build meaningful relationships. As the largest owner and operator of private clubs, they take pride in creating vibrant communities where everyone is welcome and every day is a celebration at more than 200 golf and country clubs, city clubs and stadiu...
---