Job was saved successfully.
Job was removed from Saved Jobs.
Attendant Locker Room in Overland Park at Nicklaus Golf Club Lionsgate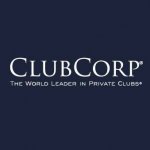 Overland Park, Kansas, United States
---
Job Description
Locker Room Attendant
The Locker Room Attendant is responsible for providing the highest level of professionalism and customer services for our Members and guests.
They are responsible for the designated locker rooms, as well as taking care of other locations and tending to the needs of the Members and guests. They oversee keeping the locker rooms and restrooms clean, stocked, and fresh at all times. This includes restocking all items used, as well as mopping the floors and keeping the showers clean. Locker room attendants should be knowledgeable of Club services, features, upcoming events and specials.
Responsibilities
Clean and repair shoes for Members and guests as requested
Assist in housekeeping as requested
Maintaining and increasing Member and guest satisfaction
Job Requirements
Male only for Men's locker room
Female only for Women's locker room
Full time position with hours from 1-9
Customer service experience
High school diploma, GED or equivalent required
---
---
Dallas
,
Texas
,
United States
ClubCorp is a dynamic lifestyle company that brings people together through extraordinary experiences, impeccable service and opportunities to build meaningful relationships. As the largest owner and operator of private clubs, they take pride in creating vibrant communities where everyone is welcome and every day is a celebration at more than 200 golf and country clubs, city clubs and stadiu...
---