Job was saved successfully.
Job was removed from Saved Jobs.
1st Assistant Superintendent at Magnolia Creek Golf Club in League City at Sequoia Golf Magnolia CkLLC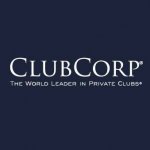 League City, Texas, United States
---
Job Description
At (Invited (formerly ClubCorp), work feels like play, as you build relationships with your team and meet Members from all different backgrounds. Every time you step foot in your Club, you can create magic moments and enrich lives. So, join us and be a part of a fun, fast-paced, high-impact group of talented people. We are passionate about bringing people together and about bringing out the very best in life.
INVITED HISTORY AND PHILOSOPHY
We are Invited, the largest owner and operator of private clubs nationwide with 200+ country clubs, city clubs, athletic clubs and stadium clubs. Bringing people together is our passion. We are a community and lifestyle for golfers, thought leaders, foodies, dynamic women, young executives and families. We are in relentless pursuit of the ultimate experience for our members and innovation guides our future. Experience our championship golf courses, work spaces, handcrafted cuisine, resort-style pools, tennis facilities and fitness centers. Come discover a Life Lived Well.
Celebrating More Than 60 Years – Building Relationships & Enriching Lives
Since its inception in 1957 in Dallas, Texas, Invited has operated with the central purpose of building relationships and enriching the lives of its members. As the largest owner and operator of private clubs, Invited brings its members a higher and more consistent level of service and an unwavering commitment to make the club the Members' home away from home.
We provide first-class amenities, industry-leading benefits and unparalleled service to our Members and guests.
Magnolia Creek Golf Club offers an unrivaled golfing experience in the Houston area. A unique 27 hole courses mean you'll always find a new challenge here, whether you want links-style play or a traditional challenge. Our comprehensive golf program boasts a fully stocked pro shop, lessons from experienced teaching professionals and a robust calendar of tournaments, making Magnolia Creek Golf Club the premier golf experience in League City.
The First Assistant Superintendent is responsible for golf course maintenance operations, and staff under the leadership of the Golf Course Superintendent to ensure healthy growth of the golf course and clubhouse grounds grasses, trees, wetlands, and other plant materials. The duties include assessing and providing guidance and expertise to maintain rigorous industry and environmental standards in turf quality, including use of specialized knowledge in various fields of agronomy and horticulture. Based on such knowledge, the First Assistant is responsible for making recommendations and decisions to address or direct others to address any issues with turf quality in conjunction with the direction of the Golf Course Superintendent.
The First Assistant Superintendent will participate in hiring, training, and developing all staff, to include ensuring the staff is working within OSHA, club safety, state and federal guidelines for safe working conditions.
World's Largest Network of Private Clubs and Golf Courses.
Welcoming Country Clubs in family focused environments.
Medical, Dental, Vision, 401k.
Additional career and earnings growth.
Upward mobility in the world's largest network.
Train and Implement Procedures for Golf Course Maintenance Staff
Assign and evaluate performance of daily tasks
Perform Chemical and Fertilizer applications
Daily water management of Practices Greens, Tees, and Fairways
Daily setup of course for member playability
Manage daily employee projects
Daily management of traffic control
Daily evaluation of turf for wear, disease, moisture, cut quality, growth rate, etc.
Identify efficiencies and make recommendations
Ensure that Three Steps of Service are followed by all Staff:
i. Warm welcomes- greeting members and guests in a professional manner upon interaction
ii. Magic moments- creating the more memorable experiences for members and guests during their visits and
iii. Fond farewells- sending the members and guests off with a positive experience.
Ensure all company policies, standards of operations, manuals, standards of conduct, safety rules, and policies against harassment are strictly followed by all staff and member/guests (including prompt intervention, investigation, and documentation).
Conduct performance evaluations of Golf Course Maintenance staff and crew as directed in a timely basis.
Provide appropriate feedback to staff, and recommendations to Senior Management regarding compensation, advancement, and training needs.
Determine appropriate personnel action (counseling, written warnings, suspension or termination) in the event of performance, attendance problems or violations of company policies coordinate with Human Resources, Legal, and Senior Management as necessary.
Assign and develop work-efficient schedules to meet staffing needs of Golf Operations and as warranted, recruit and hire staff to provide superior level of member services.
Develop relationships with members to promote golf activities.
Immediately address and resolve member/guest complaints.
Effective communication with staff, members, and Senior Management.
Ability to work well under pressure, coordinate multiple tasks, and attention to details.
Ensure that all direct reports adhere to ClubCorp standards regarding dress code.
Conduct oneself in a professional manner and always maintain a professional image.
2-3 years' experience in Golf Course Maintenance
Min 2-year College Agronomy Degree required
Pesticide Applicators License required
Advanced knowledge of regulatory requirements and recordkeeping as required by local, state and federal laws
Diplomatic team player able to foster relationships with Members, Employee Partners and guests
Bilingual (English - Spanish) communication ability preferred
Have more questions? Check out our 
Super excited about the opportunity? Email your resume to our Hiring Manager:
ClubCorp is an Equal Employment Opportunity Employer / ClubCorp participates in E-Verify. This job post is intended to describe the general requirements for the position. It is not a complete statement of duties, responsibilities, or requirements. Other duties not listed here may be assigned as necessary to ensure the proper operation of the Club.  
---
---
Dallas
,
Texas
,
United States
ClubCorp is a dynamic lifestyle company that brings people together through extraordinary experiences, impeccable service and opportunities to build meaningful relationships. As the largest owner and operator of private clubs, they take pride in creating vibrant communities where everyone is welcome and every day is a celebration at more than 200 golf and country clubs, city clubs and stadiu...
---