Job was saved successfully.
Job was removed from Saved Jobs.
Beverage Manager in Montgomery at Capital City Club - Montgomery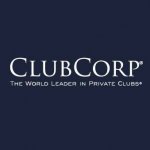 Montgomery, Alabama, United States
---
Job Description
Beverage Manager
Responsible for beverage costs and controls, beverage menus and sales, accurate pours of product, general cleanliness of bar, locking and securing of bar and clubhouse when scheduled and providing a quality service that meets Members expectation. Consistently display the 3 Steps of Service at all opportunities to provide service.
This position reports directly to the FB Director with indirect reporting to the General Manager and Private Events Director. This position indirectly supervises the Host Staff, Servers, and Bus person.
Day to Day:
Manage the inventory of all wine, beer, liquor, and N/A beverages rotate and order product with a focus on seasonality, Member interest and adaptability to changes in the Clubs Beverage Standards.
Supervise the work of Employee in the Dining Room(s)and bars, and perform activities such as scheduling work, service staff and Captains with service meetings/line-ups, partaking in Employee performance reviews with the Service and FB Director and executing other managerial roles.
Train all service personnel in wine/beer/liquor and other beverage service, standards, and knowledge develop an ongoing educational wine and beverage programming for the service team. Ensure all Employees are certified and have completed Alcohol Safety Training.
Monitor all safety and sanitation practices of beverage storage, presentation, and service ensure that applicable Club standards and policies are met.
Work the Dining Room(s) and bar floor assist Members and Guests with Wine selections and pairings. Assist servers with presentation of bottles, as necessary.
Responsible for beverage functionality of all Private Events. Attend BEO meetings, determine product needs for upcoming events and order accurately. Collaborate with the Private Event team on creative ways to structure upselling opportunities and beverage/wine menu development.
Represent the beverage operations at all event planning meetings, to ensure expectations are exceeded, Club space is maximized but not oversold and Members/Guests have an excellent experience.
Collaborate closely with the Chef and FB Director in menu development as it relates to wine-friendly foods, beverage parings, tasting dinners and other in-house and special events.
Oversee all Club Beverage programs including the wine lists, wines by the glass offerings, drink table tents, etc. coordinate and facilitate growth and determine relevant themes for beverage-related activities, events, and other programming at the Club.
Attend all Wine Committee meetings and act as the Club contact. Assist Wine Committee Chair with minutes, agenda, etc.
Manage cellar and storage conditions for optimal aging and preservation of wine and all other beverages.
Grow and maintain a strong working relationship with the Executive Chef, the FB Director and other members of the FB team, Club Members, Guests, and vendors.
Strong financial acumen is expected in all beverage areas including wine cost, beer cost, liquor cost and labor cost.
Create imaginative cocktail, beer, and wine menus with focus on seasonal, interesting ingredients. Train staff on proper techniques and recipes to ensure consistent member experience.
Complete additional duties as assigned by the FB Director, Director of Restaurants, Private Events Director, etc.
All the other stuff we do:
Because of the fluctuating demands of the companys operation, it may be necessary that each Employee perform a multitude of different functions therefore, as an essential part of your position, you will be expected to help others when the occasion arises, just as other Employee Partners are expected to help you. Accordingly, you may be expected to perform other tasks as needed or as directed.
Adhere to all the various company, club and department written mandatory standards of operations, policies and procedures, manuals, memos, oral instructions, etc., all of which go to make up the essential functions of the job.
Attend all Department Head, Food and Beverage, Private Events and General Staff meetings.
Continuously improve Member satisfaction through programming, pricing, promotions, and compliance with ClubCorp standards of operations and training.
Where applicable, oversee side work duties assigned to FB staff and general housekeeping for all FB outlets.
Initiate and control a wine/beverage sales incentive for the service team on a monthly or quarterly basis.
In addition, maintain the required ClubCorp Standards of Operations by helping the FB Director in controlling labor costs, linen costs, miscellaneous FB expenses, etc.
At least 4 years of Professional Experience as a Lead Server, Captain, Ma&icirctre d or in another capacity in a club, restaurant or another hospitality establishment are required.
At least 3 years Professional Experience developing and executing a successful wine and cocktail program are preferred.
Specialized training in Wine and/or Beverage Industry is preferred.
College degree or 3 years in the wine industry are required. Culinary and/or hospitality management emphasis is preferred.
The Club Beverage Program is an important asset of the Club. Continued education in wine/beer/spirits industry through certifications and specialized trainings is imperative, as is the ability to upkeep and manage a successful, financially sound beverage program that creates excitement for our Members.
Achieved minimum of (Level 1) Sommelier Certificate (CMS1).
Maintain Sommelier Certification through continued education over specific intervals throughout career.
---
---
Dallas
,
Texas
,
United States
ClubCorp is a dynamic lifestyle company that brings people together through extraordinary experiences, impeccable service and opportunities to build meaningful relationships. As the largest owner and operator of private clubs, they take pride in creating vibrant communities where everyone is welcome and every day is a celebration at more than 200 golf and country clubs, city clubs and stadiu...
---