Job was saved successfully.
Job was removed from Saved Jobs.
Captain Banquet in Phoenix at Eagle's Nest Country Club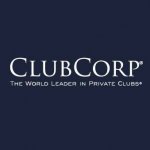 Phoenix, Arizona, United States
---
Job Description
Banquet Captain
The Banquet Captain is In charge of banquet functions in the Club. Supervise banquet service personnel to assure member and guest satisfaction through proper food and beverage service and presentation. Maximize the club's profitability from the catering function.
Responsible for ensure food and beverage STAR Service to Members/Guest ensuring satisfaction, Member retention, and coordinating with the other Club departments. Also, responsible for ensuring successful of execution the food and beverage activities and functions happening at the club during his/her shift. Consistently display the 3 Steps of Service at all opportunities to provide service.
Essential Functions & Accountabilities
Works with Private Event Director on daily basis with the current events.
Responsible for executing private and club events.
Holds pre-function meetings with servers to ensure smooth, efficient service, assigns server stations and coordinates the timing of courses with the kitchen personnel.
Ensures that all banquet staff are well-groomed and in proper uniform (including name tag) before clocking in.
5.Consistantly checkes Diagrams for buffet tables, guest table and other function room set-up needs for special events, and Ala Carte dining.
Assures proper inventory of all banquet service equipment and supplies to meet required needs.
Regularly inspects all front and back of the house service areas and equipment to assure that sanitation, safety, energy management, preventive maintenance and other standards for the department are met.
Develop on-going training for all FOH service employees.
Handles member and guest complaints.
Acts as Lead Waiter at special, private functions as needed.
Meet and greet guest upon arrival and make contact with host of event.
Trains, supervises and evaluates FOH service staff.
Assures that all functions are properly staffed in accordance the event.
Assures the neatness, cleanliness and safety of all dining areas.
Participates in weekly food & beverage meetings
Assumes Opening or Closing Manager responsibilities when assigned.
Conducts after-event evaluations to improve quality and efficiency of all FOH functions
Responsible for ensuring staff is aware and ready to execute daily assignments and side work to be completed in their respective areas, to meet Club standards and as communicated in the Star Service FOCUS expectations (ie orderly/organized work areas, consistently sanitary work areas, refill/stock containers and supplies, etc.)
Assist fellow Employee Partners, Members and guests to ensure delivery of the 3 steps of service without being directed. Be aware of team members and the environment and participate as a member of the team.
Notify F&B Director and Private Event Director of Member/Guest complaints at the time they occur. Rectify, practicing service recover, any complaints as soon as possible.
Job Requirements
Must be able to work at a rapid pace while maintaining attention to detail
Must have the ability to handle more than one task at a time.
Must have demonstrated good supervisory skills.
Must have good communication and promotional skills.
Must have teaching and motivatinal skills.
3 - 5yrs experience in the food & beverage industry.
1 - 3yrs supervisory experience
High School Diploma
Certification/License
Food Handlers Certificate, FSP certified, ASAP certified
---
---
Dallas
,
Texas
,
United States
ClubCorp is a dynamic lifestyle company that brings people together through extraordinary experiences, impeccable service and opportunities to build meaningful relationships. As the largest owner and operator of private clubs, they take pride in creating vibrant communities where everyone is welcome and every day is a celebration at more than 200 golf and country clubs, city clubs and stadiu...
---