Job was saved successfully.
Job was removed from Saved Jobs.
Dishwasher in Hendersonville at Bluegrass Yacht Country Club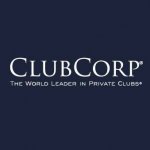 Hendersonville, North Carolina, United States
---
Job Description
Dishwasher
Responsible for duties such as dishes, cleanliness of kitchen, food preparation, organization, sanitation, and production of food items, as well as closing and storage for individual work station as needed.
Responsible for set-up of daily par/prep and organization of the daily work station.
Responsible for the opening, set-up and operation of dishwashing machine, the sink pot scrub station and all ware washing set-up.
Responsible for the disposal of all food waste, trash receptacles and break down of boxes and larger containers to be placed in dumpsters.
Must sweep and mop kitchen floors, walk-ins, storerooms, employee break room and kitchen office, etc. as directed.
Preparation of and storage of all food items necessary to operate kitchen in adherence with ClubCorp quality standards.
Upkeep of items used by others, ie. lettuces ,vegetables and fruits if required.
Assist in receiving and procurement of all goods purchased by kitchen in an orderly fashion in accordance with safety and sanitation procedures.
Communicate with Chef(s) when special products (ie.chemicals) are needed or having problems with equipment and tools.
Assist fellow Employee Partners, Members and guests to ensure delivery of the 3 steps of service without being directed. Be aware of team members and the environment and participate as a member of the team.
Day to Day:
Because of the fluctuating demands of the Clubs operation, it may be necessary that each Employee perform a multitude of different functions therefore, as an essential part of your job, you will be expected to help others when the occasion arises, just as other Employees are expected to help you. Accordingly, you may be expected to perform other tasks as needed or as directed.
Adhere to all of the various company, club and department written mandatory standards of operations, policies and procedures, manuals, memos, oral instructions, etc., all of which go to make up the essential functions of the job.
Be able to multi-task and work at an efficient pace to keep up with business needs.
Be able to follow instructions well as directed.
Responsible for maintaining good conduct and safe working habits while in all areas and assuring others are acting safely.
Attendance at daily line-up and participating as requested.
Wearing a clean and neat uniform that follows ClubCorp and your property uniform standards daily.
Any previous experience in stewarding or kitchen prep is favorable.
High school diploma preferred
---
---
Dallas
,
Texas
,
United States
ClubCorp is a dynamic lifestyle company that brings people together through extraordinary experiences, impeccable service and opportunities to build meaningful relationships. As the largest owner and operator of private clubs, they take pride in creating vibrant communities where everyone is welcome and every day is a celebration at more than 200 golf and country clubs, city clubs and stadiu...
---