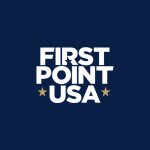 FirstPoint USA
FirstPoint USA
Glasgow, Glasgow

,

United Kingdom
Glasgow, Glasgow

,

United Kingdom
Company Information
FirstPoint USA was founded in 2001 by Andrew Kean, a former student-athlete, All-American award winner and Hall of Fame inductee at the University of Cincinnati.
For Andrew, like many athletes today, US college sports were a mystery. It was a process athletes and families wanted to understand, yet no one was there to tell you how to do it – and do it well.
Supported by the Princes Trust, Andrew created FirstPoint to provide aspiring sportsmen & women with opportunities to pursue both their academic and sporting careers at American universities.
Today, FirstPoint is recognized as the world's leading sports scholarship and university admissions service, supporting over 60,000 prospective student-athletes each year, from across 182 countries.
No job openings
---