Categories
Recent Posts
Popular
Most Popular
Toptracer announces partnership with the PGA of America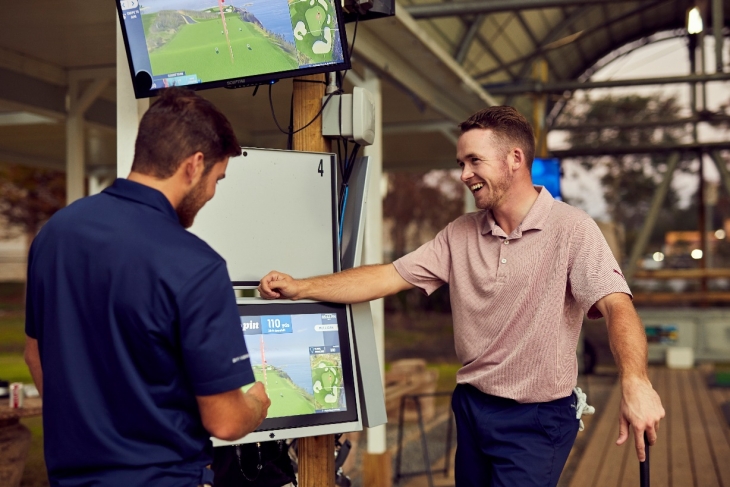 Toptracer has been named 'Official Range Technology' of the PGA of America bringing 'the number one range technology in golf' to nearly 28,000 PGA professionals worldwide who are committed to growing interest and participation in golf.
The multi-year partnership includes an ongoing collaboration to bring Toptracer to more facilities across the United States, powering more play, more data and insights for game improvement. Toptracer Range will be installed at Fields Ranch at PGA Frisco in Texas.
Toptracer has also made a three-year commitment to exhibit at the PGA Show in Florida, with the first activation taking place at this month's show, where the company will unveil a new product specifically designed to help elevate the teaching profession through an immersive data-driven experience.
Toptracer technology, pioneered nearly two decades ago, will continue to provide shot tracing and tracking throughout the PGA Championship broadcast, as well as on the practice range. In 2024, Toptracer will also become the Official Range Technology of the KPMG Women's PGA Championship.
"Our mission, and that of our nearly 28,000 PGA Professionals, is to further the love of the game, and to do so, we need to embrace partners like Toptracer who have transformed and reimagined the range experience," said PGA of America CEO Seth Waugh.
"We know that Toptracer technology provides our Members' facilities with terrific experiences for their customers. The data and insights powered by the Toptracer platform gives golfers the ability to improve their game and our PGA Professionals the tools to bring meaningful teaching to their students. Toptracer Range's various game modes are a game-changer when it comes to introducing the game of golf to new audiences."
Ben Sharpe, Toptracer President, said: "We're incredibly proud to be partnering with the preeminent golf organisation in the United States, and the endorsement it represents reaffirms the position we have held all along that we are the #1 Range Technology in Golf. We take that responsibility very seriously and will continue to innovate and create the best golf experience for all."
Toptracer boasts more than 750 installations globally, including at St Andrews Links in Scotland. As a result, Toptracer has traced more balls in more bays and in more countries than any other ball tracking technology. The data collected provides unprecedented insight that continues to drive the innovation in the company's offerings, transforming how players of all skill levels practice, resulting in higher customer retention and deeper engagement from players. Toptracer is also teeing up facilities for long-term success and introducing new revenue streams to facilities that employ the technology. To further support PGA Professionals Topgolf will provide 50% off game play for them at Topgolf venues in the US, excluding Las Vegas, on select days.