Woods and McIlroy Team Up for New Venture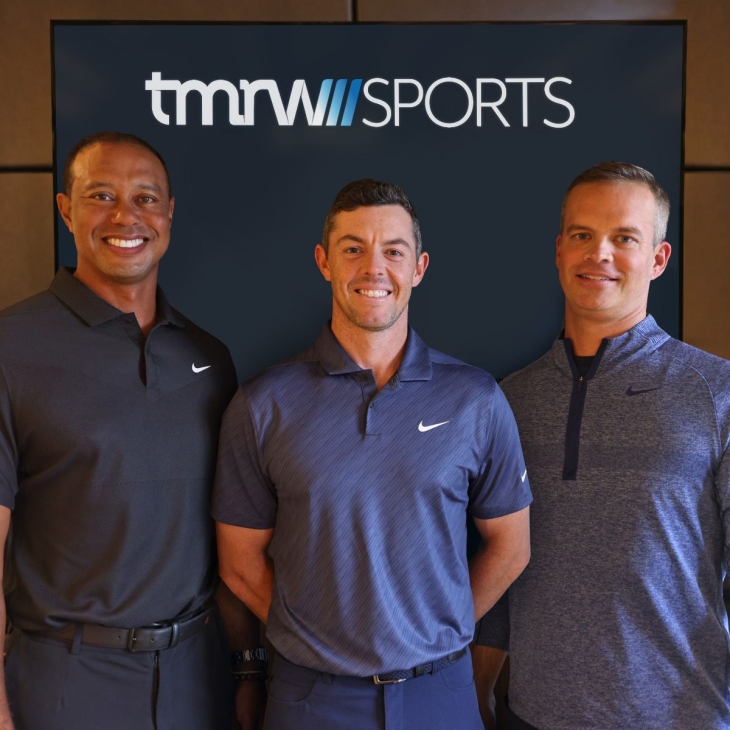 Tiger Woods and Rory McIlroy are teaming up to spearhead a new technology company focusing on "progressive approaches to sports, media and entertainment'.
Their company is called TMRW Sports (pronounced 'tomorrow') and former president of NBC Sports' golf Mike McCarley is a co-founder and will be the company's chief executive.
It was reported in Golfweek on August 21 that Woods and McIlroy's new business will see some of the top golfers in the world compete against each other in a "non-green grass, stadium environment."
The venture reportedly had the approval of PGA Tour Commissioner Jay Monahan and was discussed with some of the game's elite players during a meeting, led by Woods, that was held before last week's BMW Championship in Delaware.
Speaking ahead of this week's Tour Championship, McIlroy said that the TMRW Sport would be looking to stage 15 golf events under the name TGL, which will involve six three-man teams competing in a 'high-tech golf league' on 15 Monday evenings, starting in January 2024. The events will be over 18 holes and will take just two hours to complete, with 'boat loads' of prize money up for grabs. The series has the backing of the PGA TOUR.
McIlroy said: "For the last few years off the course, I've been focused on helping to lead golf into its digital future. Now, by joining forces with Tiger, Mike, and other TMRW Sports partners, we can shape the way that media and technology improve the sports experience. In a world where technology provides us with so many choices for using our time, we want to make sports more accessible for as many people as possible."
Woods said: "I am excited to work with TMRW Sports in bringing people more access to sports. So many athletes, entertainers, and people I meet from all walks of life share our passion for sports, but they also share our desire to build a better future for the next generation of sports fans. Together, we can harness technology to bring fresh approaches to the sports we love."
McCarley said: "Both Tiger and Rory's competitive spirit extends beyond the golf course, and both have proven track records in supporting ventures that are modernizing the way sports are played, enjoyed, and consumed. As we begin this journey together with the strong support of a diverse team of investors and partners, we're focused on accelerating the evolution of sports with several interesting projects in development."
Both Woods and McIlroy already operate their own businesses, with Woods overseeing TGR Ventures, which includes PopStroke, Full Swing Golf, TGR Design, The Woods Jupiter and Heard; while McIlroy's company, Symphony Ventures, has an investment portfolio that includes Puttery, GolfPass, GolfNow Compete, Golf Genius, Golf+, Troon Golf, Hyperice and Whoop.