Categories
Recent Posts
Popular
Most Popular
Woodhall Spa Earns GEO Certified Status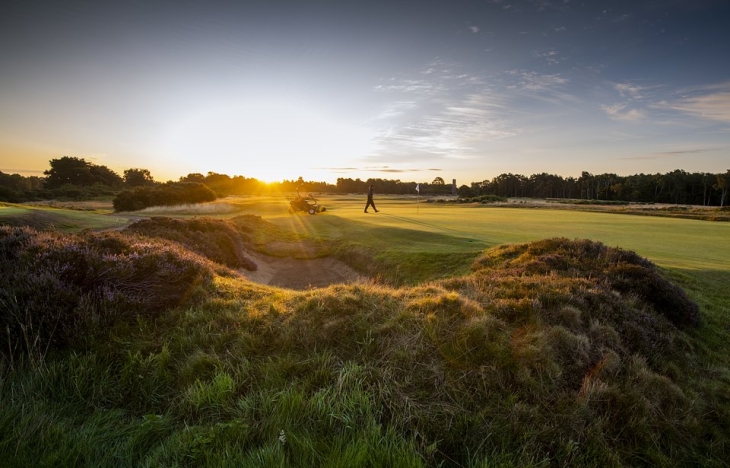 Woodhall Spa Golf Club, the home of England Golf and the site of the National Golf Centre, has been awarded GEO Certified Status for its outstanding work to preserve nature, conserve resources and play an active role in supporting the local community.
The certificate of recognition has been presented to the club by GEO Foundation, a driving force behind the movement to make the golf industry a sustainability leader. The GEO Foundation looks to support and reward organisations, businesses and facilities that strive to make a positive social and environmental impact.
Dino Minoli, the independent verifier for GEO certification, said: "Woodhall Spa Golf Club shows a real commitment, desire, interest and ability across all management departments for continuous performance improvement on sustainable golf. I look forward to seeing the development at the club, particularly the proposed new clubhouse and energy sourcing on the journey to net zero."
On the course, Woodhall Spa has recently continued a detailed restoration and habitat management project aimed at returning the Hotchkin Course to its original state when opened for play in the early part of the 20th century.
Already a Natural England Site of Special Scientific Interest (SSSI) with a rich heritage of promoting sustainability in and through golf, Woodhall Spa has been acknowledged as a heathland course of outstanding natural beauty.
In collaboration with Natural England, the work to fell invasive trees and remove unfavourable species of gorse and bracken was hailed for bringing the course back in line with how it was designed by the original course architects. A new irrigation system on the Hotchkin Course has also produced water savings of 50% compared to previous years with a similar system due to be laid on the Bracken Course.
The replacement of old gas boilers and the introduction of hybrid mowers for green staff has helped the club reduce its carbon footprint. A new biomass boiler which burns wood collected from the course and releases less carbon dioxide into the atmosphere than other fossil fuel alternatives has also proved financially profitable with £5,000 of savings accrued in the first year of operation.
Currently, 25% of staff, including the club manager, cycle to work and the efforts to source local products for food and beverage outlets was recognised as part of a strong golf club connection to local businesses and the wider community.
Rare species of wildflowers, lichens, heather, birds, mammals and reptiles form an integral part of the site's natural features which, along with the outstanding golf experience, have drawn golfers from all over the world to rural Lincolnshire.
Richard Latham, general manager of Woodhall Spa Golf Management, said: "This means a great deal to us. We've been concentrating on sustainability for the last 10 years, doing many positive things and never really told anyone. The good news now is that we have certification that proves all the good work we've done and we're delighted. Actually, we're doing more than we thought we were doing which is a really good thing. We find being a SSSI a lot of the ecology and the GEO work goes hand in hand.
"On the course it was all good, and off the course, with building improvements, energy and waste disposal, we have good policies in place to improve all of that. Hopefully, this winter we'll replace the irrigation system on the Bracken Course. Saving water in this day and age is absolutely crucial. On the new Hotchkin system our water usage improved by 50% which is a significant difference. You get to water the same area but with 50% less water simply because the system is designed better. We also look at products such as bamboo tees and bag tags and all of these small things can make a big difference."
This latest mark of recognition is also further proof of the club's progressive attitude towards projects aimed at dealing with modern-day challenges such as climate change, resource scarcity and tighter regulations.
Courses manager Sam Rhodes has played a key role in the club achieving GEO certification and is proud of his team's work. He added: "It's a massive achievement and something we're very proud of. Ecology and the environment is something we're very passionate about especially on the Hotchkin Course with its heathland environment and it being a SSSI.
"I mention the Hotchkin Course, but we're rewilding the Bracken and dropping off on the rough mowing so that the carbon footprint decreases. The courses look fantastic and we see great diversity in flora and fauna. We have five out of the six reptiles in the UK living on the course and we have nationally rare lichens on site too. The Hotchkin is a unique course – you see lizards running around in the bunkers in the morning when you rake them and that's great!"