Girls Golf Rocks is Back for 2022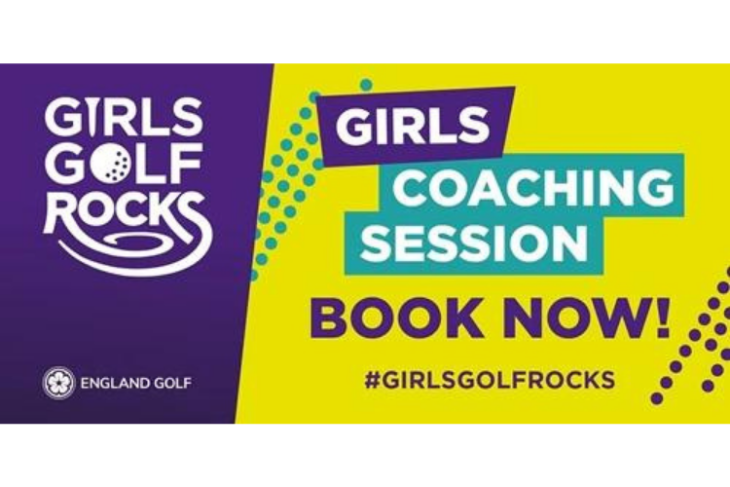 Girls Golf Rocks is back and the sign-up for young golfers looking to make a start in the game is now live.
Run by England Golf, the governing body for amateur and club golf, and led by PGA-qualified coaches, Girls Golf Rocks is the country's largest participation programme for girls.
As in previous years, the programme is specifically designed to promote the game as a fun and friendly experience for beginner girls aged 5-18.
With over 200 clubs spread over 37 counties taking part again this year, there is a wide range of Girls Golf Rocks venues for aspiring golfers to choose from – and sign-up couldn't be easier.
Coaching will take place in two six-week blocks spread between May and October. Each six-week block is subsidised by England Golf and comes at a cost of £35 per participant. Many of the clubs taking part in 2022 will also run free taster sessions in advance of the main programme.
Lauren Spray, England Golf's women and girls in golf manager, said: "Girls Golf Rocks gets bigger and better with each passing year and we're excited at the prospect of more beginner girls getting hooked on the game.
"Right from the start of this programme six years ago, the ethos of Girls Golf Rocks has been to create a fun environment where girls can learn the basics of the game in a relaxed and safe setting.
"These beginner classes are the ideal way for girls to get into golf, spend time with friends or make new ones, and develop as individuals.
"Making sure that a young girl's first experience of golf is a positive one is crucial if we are to try and encourage a lifelong love of the game.
"Girls Golf Rocks provides the perfect opportunity for girls to discover how much fun the game can be and I'm sure everyone who enrols for the 2022 programme will have a ball."
The programme is now in its sixth year and has helped introduce over 6,500 girls to the sport in that time. All golf clubs and facilities taking part this year have achieved the England Golf SafeGolf accreditation, giving parents and guardians added peace of mind and allowing new recruits to enjoy themselves in a secure environment.
England Golf has also provided marketing tools, resources and coach-funding for clubs taking part in the 2022 programme. The emphasis on the lessons is for the girls to learn the fundamentals of the game, have fun with their friends in a comfortable and relaxed setting without too much emphasis on the coaching and competitive elements of the game.
The lessons will take the girls through all the basics of golf, culminating in a final session on the course where they can put into practise all they have learned from their PGA coach.
The aim of Girls Golf Rocks is to boost participation numbers and address for the long-term the disparity in numbers between girls and boys playing the game.
While PGA coaches will lead the sessions, Girls Golf Rocks will also encourage current girl golf club members aged between 12-25 to act as peer role models and assist in the delivery at each club by becoming programme ambassadors.
CLICK HERE for the location of classes and sign-up details.