Ask a Greenkeeper - Chris Mullett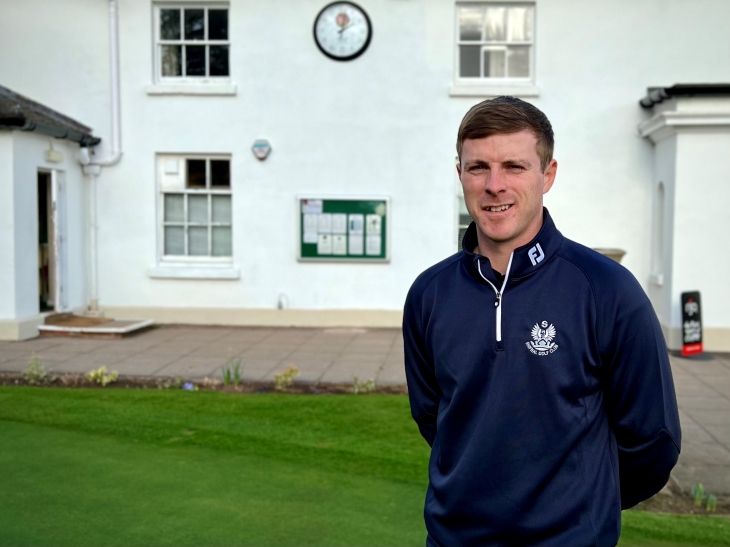 Chris Mullett is the Course Manager at Shifnal Golf Club. He has previously worked as Deputy Course Manager at Walmley Golf Club & Deputy Head Greenkeeper at The Belfry.


We asked Chris 5 questions about his role as a greenkeeper.


Question 1: How long have you been a greenkeeper?
''I am currently into my seventh year as a greenkeeper.''
Question 2: What made you want to become a greenkeeper?
''I was watching the BBC's coverage of the 2014 Ryder Cup at Gleneagles when I stumbled across a mini-documentary focused on the greenstaff preparing the golf course for the event. Watching that, I knew instantly that greenkeeping was the career for me, especially working in grounds care at the time. I had some of the skills and knowledge already required and felt like I had found my passion.''
Question 3: What is the best part of your job?
''The best part is definitely the feeling of satisfaction when we, as a team, have provided the best possible golf course for play. It is very rewarding when you receive positive feedback from members and visitors alike.''
Question 4: Tell us about a defining moment in your career.
''I have been lucky enough to experience a couple of defining moments. Aside from succeeding in becoming Course Manager at Shifnal Golf Club, I would say obtaining the role of Deputy Head at the Belfry having only been in the industry for 2 years was the most defining moment of my career to date; it was when I truly started to believe I could achieve my goal of becoming a Course Manager.''
Question 5: Do you have any advice for someone trying to become a greenkeeper?
''I would say be confident, go out there and gain experience. Try to experience all aspects of greenkeeping, work at premium and resort venues as well as private venues before you decide on the career path you ultimately want to take. Try to get some experience working at some professional golf events and even travel abroad if you get the opportunity. The more varied experience you can get, the more knowledge and contacts you can build an ultimately this becomes invaluable.''