Women in Golf - Abbey Grittings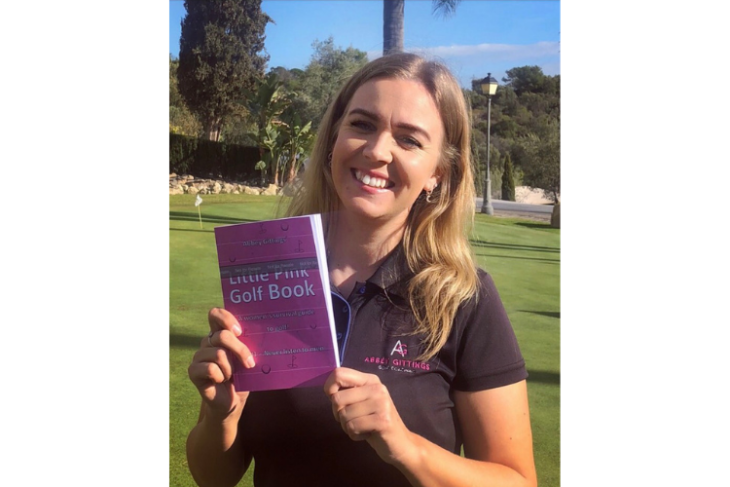 Abbey Grittings is a PGA Professional, running her own golf academy at Marbella Golf Country Club in Spain. Abbey is also an ex-LET Access Tour Player.

Abbey is the author of the Little Pink Golf Book - A women's Survival guide to golf! The book provides women and girls interested in golf with everything they need to know about the game and is packed full of great insights to support your golfing journey. The Little Pink Golf Book is already an Amazon #1 bestseller! You can buy Abbey's book HERE.

We asked Abbey 5 questions about her career as a PGA Professional to inspire more women and girls to take up a role within the golf industry.


Question 1: How long have you been a PGA Professional?
''I have been a PGA Professional since 2016 but have been fully qualified since 2019.''
Question 2: What made you want to become a PGA Pro?
''I have played golf ever since I can remember, and when I decided to take time away from playing competitively on the LET Access series, I knew that I didn't want to leave the golf industry.
I realised that passing along my experience and giving back to golf through coaching, would give me no greater pleasure. It was then that I decided to begin my PGA training.''
Question 3: What is the best part of your job?
''I think the best part of my job is how rewarding it is to know that you are helping people to enjoy the game of golf. There is nothing better than receiving a text about how well someone played or seeing someone so excited when they hit the best shot of their life.''
Question 4: Tell us about a defining moment in your career.
''I think for me the most defining moment for me is that I have just currently published a golf book for women. I have created the "Little pink golf book" as a guide for women playing golf, and to help them through their journey in the game. I have a ladies academy here in Spain with now over 30 women who attend weekly, and the book project was driven by that very same passion.''
Question 5: Do you have advice for someone trying to become a PGA Professional?
''To go for it!! Passing along your passion and motivation to other people is such a great gift to possess.''