Categories
Recent Posts
Popular
Most Popular
Women in Golf - Lucy Sellick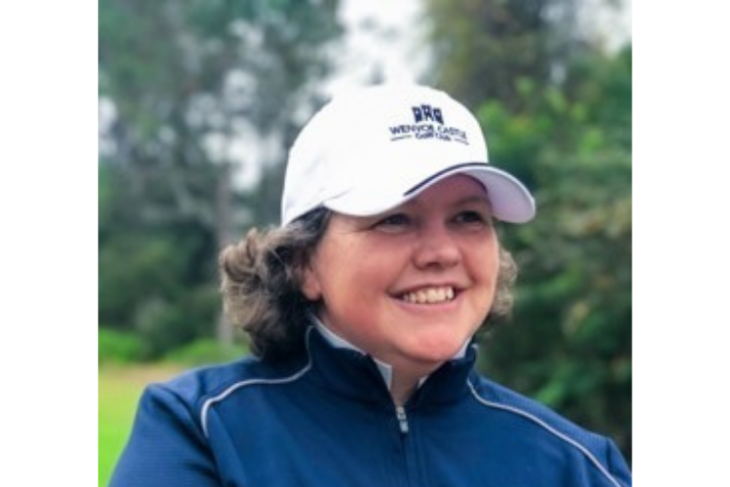 Lucy Sellick is the Head Greenkeeper at Wenvoe Castle Golf Club in Cardiff with 30 plus years of greenkeeping experience. She has worked on 8 European Tour events, 2 golf course constructions and grow in's and is a BIGGA Board Member.
We asked Lucy 5 questions about her amazing career in greenkeeping.
Question 1: How long have you been greenkeeping?
''I have 30 years' experience as a greenkeeper, four years as a head greenkeeper, responsible for the management of a CADW historical landscape, 18-hole golf course and the greenkeeping team.''
Question 2: What made you want to become a greenkeeper?
''It was by chance… I was set to join the Navy, a friend of the family was building a golf course and asked if I wanted some paid work while I was still at school. I would go before and straight after classes, installing drains, building bunkers then took an apprentice role as soon as I had completed my exams.''
Question 3: What is the best part of your job?
''There are a few: The variety of tasks and the varying skills required always learning. Immersed in nature. Sunrises. Amazing peers. The buzz you get from working a tournament and the pride you feel getting your playing surface to exceed expectations.''
Question 4: Tell us about a defining moment in your career.
''I've been lucky to tick a few first boxes in my career: First female Head Green keeper in Wales / to sit on the BIGGA Board/ selected for the Bernhards Delegation to GIS.
But the defining moment was when I choose not to give up on the industry. Some sad times in my personal life and a few knockbacks for Course managers positions I thought I'm never going to get anywhere even with my qualifications and experience so why bother. Resilience and a change of mindset stopped me leaving an industry I love.''
Question 5: Do you have any advice for someone trying to become a greenkeeper?
''It's important to know what you're getting into do your homework, we spend so much of our life working so it needs to be more than just making a living. You must be happy and satisfied, even after all this time I still go to work with a smile.
Add experiences to your CV along with education and tap into the knowledge of others there's plenty of great people in this industry all happy to share.''