New Reesink Training Courses Revealed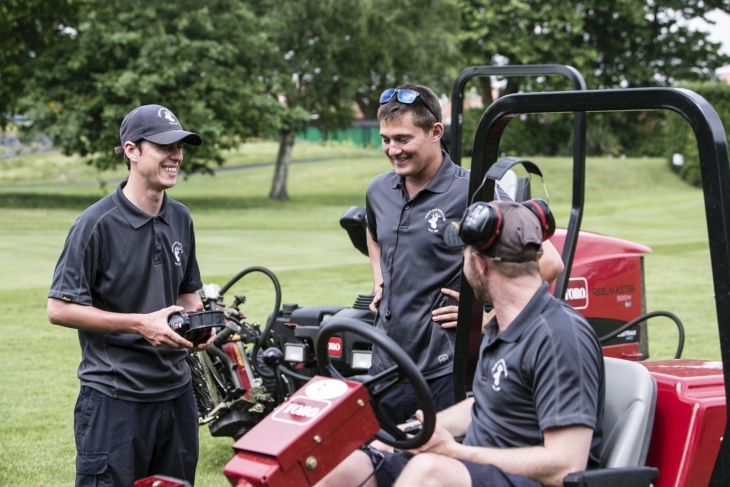 Reesink has a new range of training courses, bringing the total to 4, which are now held at the customer's venue and focus on getting the best from Toro equipment in just two days.
Lee Rowbotham, service manager at Reesink Turfcare, says: "We knew coming out of the pandemic we were going to have to look at doing things differently and we decided all the courses would all be hosted at the customer's venue using their own products. This ensures there's little disruption to the new schedule, but most significantly it comes with the advantage of the customer learning in an environment they are familiar with, about products that they have and use daily."
Reesink Courses:
The Safe Use of Ride-On Mowers course is ideal for new starters giving a thorough overview of operating, checking and maintaining ride-on mowing equipment.
The Turfcare Mechanics course is aimed at instilling confidence in troubleshooting, routine servicing and maintenance of Toro equipment as well as understanding Toro Fault Codes and Level 1 Hydraulics and Electrics fundamentals to incorporate on board machinery diagnostics.
The Professional Sprayer course focuses on how to calibrate and operate Toro spraying equipment.
The Compact Tractor Driving course is a quick refresher course on what to look out for on pre-use checks before using a compact tractor and its attachments, guiding you through basic operations and manoeuvring.
All provide manufacturer backed certification at the end of the course and both course material and assessment are included in the fees. Each course ranges from one to two days of training and can be conducted on an individual basis or in small groups.
Lee continues: "We've tailored these courses to meet our customers' needs, whether that be carrying out preventative maintenance, fine tuning their cutting units or calibrating their Toro sprayer. We feel that having this knowledge has so many benefits in getting the best from their Toro and TYM equipment."
Reesink Turfcare offers competitive prices and flexible dates so that they can book training ahead of time, safe in the knowledge they are getting the best deals possible.
Training is an invaluable investment in the workforce and developing skills and expanding knowledge in the products they use and repair on a daily basis.
Click HERE to find out more.