The Golf Community Unites for #GolfersforUkraine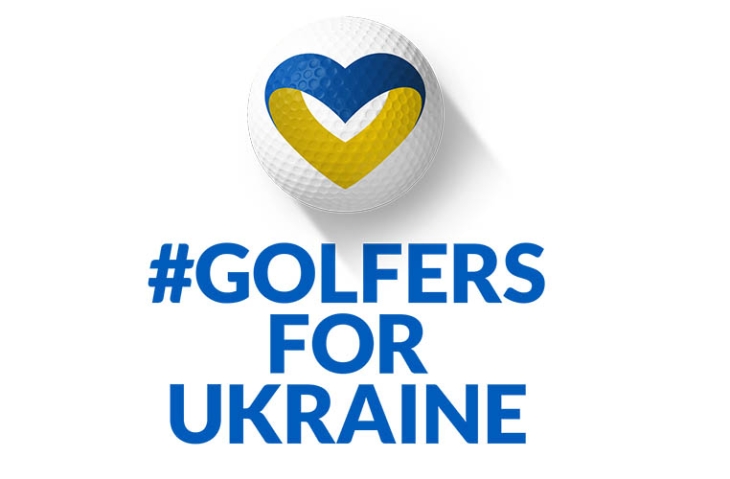 The R&A, PGA Tour, LPGA, and DP World Tour are among the many golf bodies around the world united in backing Golfers for Ukraine, an appeal to raise donations to support UNICEF's work in the country.
Total donations stand at more than $550,000 with over $300,000 being raised in the first 24 hours of donations being accepted.
The #GolfersForUkraine website states:
"The world of golf is one of the most resourceful sports in the world. With this comes a large responsibility. When we stand together, we can impact the world much more than when we stand alone. In this case to raise as many funds as possible for children in Ukraine."


UNICEF is on the ground in Ukraine providing aid to children and their families including emergency supplies like water, trauma care, and helping children separated from family. The charity has already set up safe spaces for families in neighbouring countries called 'Blue Dots' with key information, safe spaces, and the protection of unattended children.
The R&A said: "The golfing community stands together for Ukraine, with organisations across the world uniting in their support.
"The R&A is truly saddened by what is happening and like many others want to help. We are working with other leading golf bodies to offer support by donating to UNICEF's work in Ukraine.
"Together we can make a significant difference and support UNICEF to deliver urgently needed materials such as health supplies, water and sanitation supplies, winter clothes for children, recreational kits and early childhood development kits to help with psychosocial support."
PGA Tour commissioner Jay Monahan said: "Our hearts go out to the people of Ukraine and those caught in the crosshairs of the conflict. We hope for an end to this senseless violence and a peaceful resolution. The game of golf has a way of rallying around important causes and this is one."
As well as making donations, golfers and the golf industry are showing their support at events across the world by wearing blue and yellow ribbons.
You can make a donation to #GolfersForUkraine golfersforukraine.com and help spread the word by using #GolfersforUkraine on social media platforms.