Categories
Recent Posts
Popular
Most Popular
The Jazzy Golfer Launches UK Women's Golf Community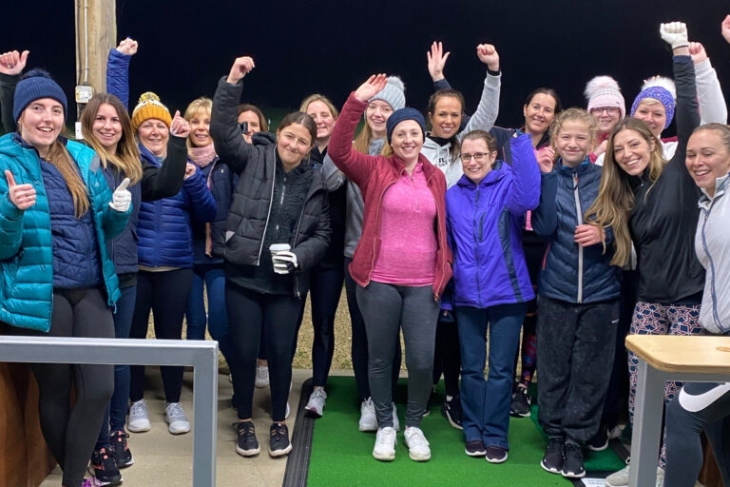 The Jazzy Golfer has launched a new initiative to provide a supportive community environment for like-minded golfers and to inspire more women and girls to take up golf across the UK.
The UK Women's Golf Community (UK WGC) combines the help of golf ambassadors, presenters, influencers, and coaches to bring golf-loving women and girls together up and down the country. The community will support meetups at local golfing locations for fun, inclusive and sociable events.
The UK Women's Golf Community was set up by women's golf campaigner Jasmine, known as The Jazzy Golfer.
Jazzy said: "I started playing golf a few years ago and found it really difficult to find other women to play golf with. I hear from so many other women online and in-person that it can be a real struggle. Golf has had a massive surge of women playing during the pandemic, so now seemed like the perfect time to address this issue. I hope this community can bring women together in our sport, introduce new people to our sport and keep women playing our sport!"
Jazzy teamed up with fellow golfer Carly Cox in the latter part of 2021 where they introduced a pilot scheme at Basset Down Golf Complex in Swindon. The scheme was set up to gauge the level of interest which and proved to be a fantastic success.
Carly told Golf Jobs "Jazzy had approached me about UK WGC and I'd actually already put the wheels in motion for a Swindon meet. We worked together to set up the Swindon pilot after that initial conversation and by word of mouth alone had 20 women attend our range meet at Basset Down Golf Complex. My aim was to create a fun, social environment where women can connect with other women golfers. My Wednesday ladies are now arranging to meet for social games of golf outside of our meets which is absolutely brilliant to see!"
Jazzy commented: "After hosting our first two events it was clear to see there was an appetite for this community and aside from the LET and LPGA Professional women's events I have worked at, I've never ever seen so many women and girls at a driving range before. It was so powerful to see and be a part of!"
Sophie Walker and Inci Mehmet, former LET professionals and current Sky Sports presenters are also involved in the UK WGC.
Sophie remarked: "This makes finding another woman to golf with so much easier. The experience of the game is better when it's shared."
Inci noted that the UK WGC is "a fantastic community for women to enjoy this great game. It's just the beginning for some well-needed change!"
Meet-ups are starting across England in places such as Bristol, Coventry, Leicester, London, Newcastle, Rugby, Salisbury, and Swindon. There are plans in the works to roll out future events in Scotland, Wales, and Northern Ireland.
Visit the UK WGC Facebook group and Instagram