PGA Show Returns for In Person Exhibition for First Time in 2 Years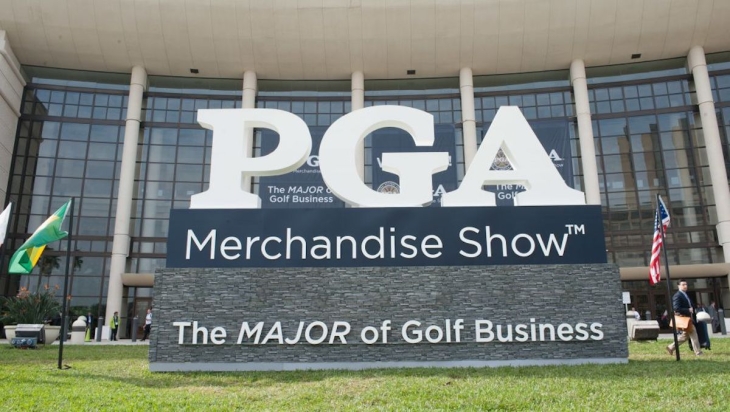 It's almost time for the 69th PGA Show which returns in person for the first time in 2 years. Doors open for the 3-day exhibition and trade show at the Orange County Convention Centre on January 26th.
PGA Professionals, golf leaders, industry executives, retailers and manufacturers will be faced with a much-changed event, with the organisers offering a number of new programs and events to enhance the visitor experience. While sourcing new products and services from more than 600 participating brands remain at the heart of the show, industry professionals will also be able to attend high-level industry presentations, learn timely business solutions for the current golf market and connect in person with peers and golf leaders to drive forward the business of the sport.
Organised in partnership with PGA Golf Exhibitions and the PGA of America, the PGA Show is prioritizing the well-being of the golf community with robust health and safety standards based on CDC guidelines, public health advisors and host venue protocols to support a responsible industry gathering and comfortable event experience. Up-to-date information about evolving health and safety protocols is posted to PGAShow.com.
"As the largest annual gathering of our Membership, the 2022 PGA Show will be a welcome reunion for PGA Professionals and the industry as we come back together to find better ways of doing business, uncovering products to make the game more enjoyable and personally connecting with people who share a passion for the sport and the business of golf," said PGA of America President Jim Richerson. "We are keenly focused on addressing critical industry issues and offering timely solutions for our Professionals at the PGA Show to keep golf's positive momentum going at every level."
More than 500 media professionals have made plans to attend and report from the 2022 PGA Show. Among the hundreds of reporting media, Golf Channel will report live from the PGA Show each day during their Golf Today programming to a worldwide audience; SiriusXM PGA TOUR Radio network will originate more than 20 hours of live and recorded programming from the PGA Show; CBS Sports HQ will be streaming live each day from the event; and SI Golf and Fairways of Life will be sharing daily reports from the Show Floor. Golf enthusiasts also can follow the latest daily happenings from the PGA Show by following #PGAShow on social media channels.
Attendance at the 69th PGA Show is restricted to PGA Professionals and golf industry personnel.

Industry professionals who are not able to attend in person may engage with the golf community online and access 2022 PGA Show virtual education programs at PGA Show Connects, the industry's 365 digital marketplace.