Categories
Recent Posts
Popular
Most Popular
CV TIPS – Hobbies and Interests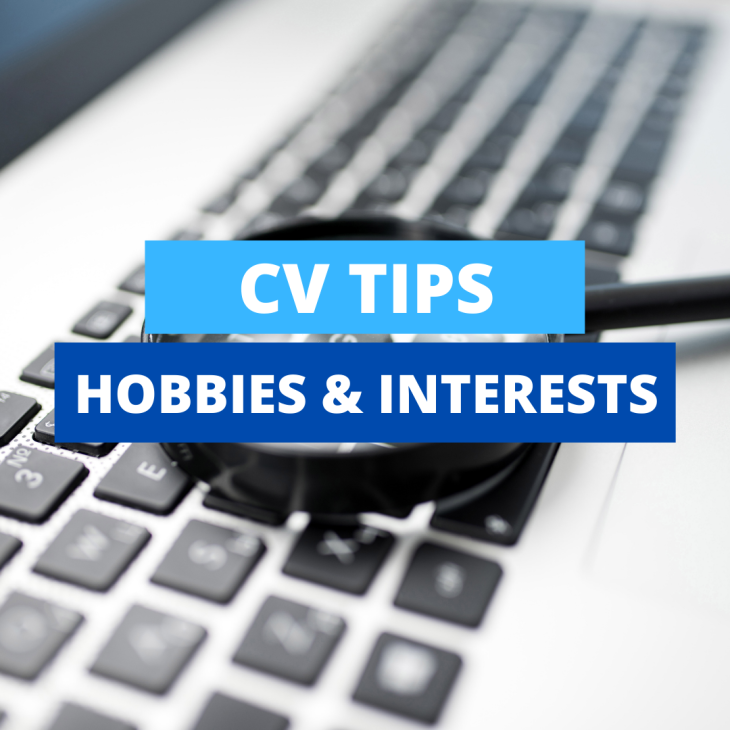 Adding hobbies and interests to your CV is optional but including this section can help you to stand out from the crowd and give your CV more personality, allowing employers to get to know you a little more.
Many hobbies and interests can involve transferable skills like leadership, organisation, and creativity, be sure to highlight these areas.
Add hobbies and interests that are related to the job you are applying for. For example – graphic design jobs require a certain amount of creativity so if you have an artistic hobby try including this to help showcase your skills and passion.
Layout:
Expand on your hobbies using a couple of short sentences. Use either bullet points or even try a short paragraph.
Bullet points:
Golf – Member of a golf club and have been playing for 5 years.
Painting – Attend weekend classes at my local college.
Working out – Go to the gym 3 times a week and attend yoga and Pilates classes.
Paragraph:
In my spare time, I like to play golf at my local club where I have been a member for 5 years. I enjoy painting and go to weekend classes at the local college with friends. I also like to stay healthy and active by going to the gym and attending yoga and Pilates classes regularly.
Hobbies and interests are optional and should be put at the bottom of your CV. Only include your hobbies and interests if you have the space for them and think they will help you get the job.
If you have little or no work experience you should put added effort into the hobbies and interests section to give employers a better-rounded view of your character. Try adding activities that showcase traits about your personality and your qualities.