Categories
Recent Posts
Popular
Most Popular
Oxfordshire Golf Club to Host Challenge Tour Event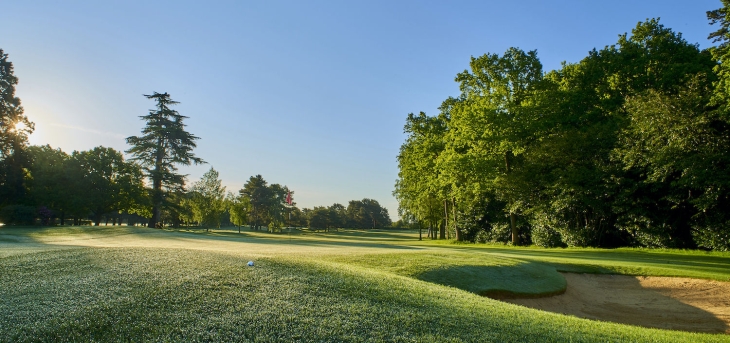 Frilford Heath Golf Club in Oxfordshire will host the English Trophy presented by Rocket Yard Sports Marketing when the European Challenge Tour returns to British soil from September 8-11, 2022.

The event will take place across Frilford Heath's Red Course, which has hosted several high-profile events over the past decade, including the 2013 English Amateur where Callum Shinkwin defeated Matt Fitzpatrick in the final. The Red Course has also hosted the 2018 Brabazon Trophy, European Tour First Stage Qualifying School since 2011 and Regional Open Qualifying since 2016.

Founded in 1908, Frilford Heath has three 18-hole championship courses; the Red, Blue, and Green, which provide golfers of all abilities with a true test. Eddie Pepperell, who won the Qatar Masters and the British Masters in 2018, learnt his trade at Frilford Heath and still retains strong ties to the club, having opened the par-three Yellow Course in 2018.

The English Trophy will be run in partnership with the Clutch Pro Tour, which features a mix of male and female professionals and some of the UK's best amateurs.
The tournament is being presented by Rocket Yard Sports Marketing, a Basingstoke-based sports marketing and sponsorship agency founded in 2018 by South African-born PGA Professional.Daryl Evans.
"We're hugely excited to be working with the Clutch Pro Tour in bringing the English Trophy to life," said Daryl. "The event gives us a platform to demonstrate our sports marketing and sponsorship brokering abilities within the business of golf. With our vast experience within professional sports, we're confident of delivering a memorable event on the Road to Mallorca schedule for players, sponsors and most importantly the fans."

Tom Hayward, Director of the Clutch Pro Tour, added: "Frilford Heath is an ideal addition to our schedule, with a rich history in hosting elite events. We believe that the partnership with Rocket Yard Sports Marketing also ensures fantastic value for all involved, particularly those coming to support from the local area. With our biggest season to date, our Tour continues to grow and we very much see the English Trophy as a marquee event in the 2022 season".

Jamie Hodges, Head of Challenge Tour, said: "It is incredibly exciting to be able to take the Challenge Tour to Frilford Heath for the English Trophy presented by Rocket Yard Sports Marketing. Frilford Heath has been an ever-present venue on the DP World Tour's First Stage Qualifying School since 2011, which provides players with the opportunity to earn their place on the top tier. We are now looking forward to taking our relationship with Russell Stebbings, Dan Blesovsky and their team at Frilford Heath to the next level and delivering a memorable event that will provide a quality test for our members.

"Our thanks must go to Tom Hayward, for his work in bringing this event to fruition and his continued support for the Challenge Tour, as well as Daryl Evans and the entire team at Rocket Yard Sports Marketing."

Russell Stebbings, Managing Director of Frilford Heath, said: "Working with England Golf, the European Tour group, and The R&A over the years has been fantastic for Frilford Heath in showcasing our club for the benefit of our members. We look forward to hosting the English Trophy on the 2022 Road to Mallorca and we are excited to be working with Rocket Yard Sports, who have a clear passion for growing the game of golf. Through our collaboration and teamwork, we will be able to deliver a great event later this year."