Kickstart Scheme Leaves Positive Impact on the UK Golf Industry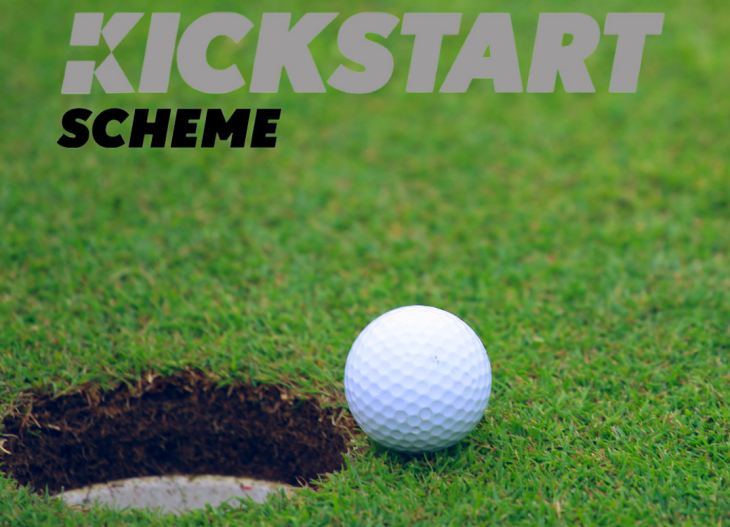 In 2021 over 250 golf clubs benefitted from the Governments's Kickstart scheme introduced to the industry by Promote Golf and The LSS Group, allowing more than 400 individuals to start working in the golf industry.
The Kickstart initiative offers 16 to 24 years olds a 6-month work placement with 100% salary, uniform and training costs funded by the Government. The scheme was introduced as an opportunity for young people on Universal Credit to gain valuable work experience and to date golf clubs have enjoyed access to over £2.8 million in salary funding.
David Reeves, Managing Director of Promote Golf, comments: "Young people are often caught between a rock and hard place when they first try to venture into the workplace. They often need experience to get a job but need a job to get experience. It's a very difficult step, securing that first job, and the Kickstart scheme created roles that would allow inexperienced people to make this first move into the workplace."
The initiative was rolled out by Promote Golf in collaboration with the LSS Group, headed by Case Manager, Richard Pilbury, a previous Golf Club General Manager with some 20+ years experience.
Richard says: "My operational background, along with David's in Promote Golf, was important both in identifying where the opportunities for golf clubs lay, but also in communicating with the industry about the scheme. We must have both spoken to hundreds of Managers and Proprietors, it was very humbling to have so many Clubs willing to be involved in creating opportunities in golf for young people."


The most popular role for Kickstart employees was seen in course maintenance and greenkeeping, aiding teams to prepare and maintain the courses over the summer and autumn months. Employees were also taken on in hospitality roles, golf operations and administrative positions.
In the Autumn the first allotted Kickstart workers arrived at the end of their 6-month placement, but many have been taken on by clubs and given permanent employment. It's something David is rightly proud to highlight: "The correspondence we received from the golf clubs saying they'd taken on the Kickstarter permanently were so rewarding – and we had plenty of them. That was the real sense of achievement for me, knowing that we'd facilitated an opportunity for these young people, and they'd grasped it with both hands. It made the whole initiative, and the hard work behind it, totally worthwhile."


In a year that's seen so many challenges, it's been a 'good news story we are very confident that a number of these young people will now go on to have long and successful careers in the golf industry.
The Kickstart scheme is now closed but remains open for golf clubs with unused grants wishing to take on new staff up to 31st March 2022.